Happy August! Hard to believe it but school starts this month! We had a shorter summer but honestly, I am happy about school starting if for no other reason than we get on more of a routine! I am so excited to share my August 2021 goals and also see how I did in July. I feel like July was a really great month all around!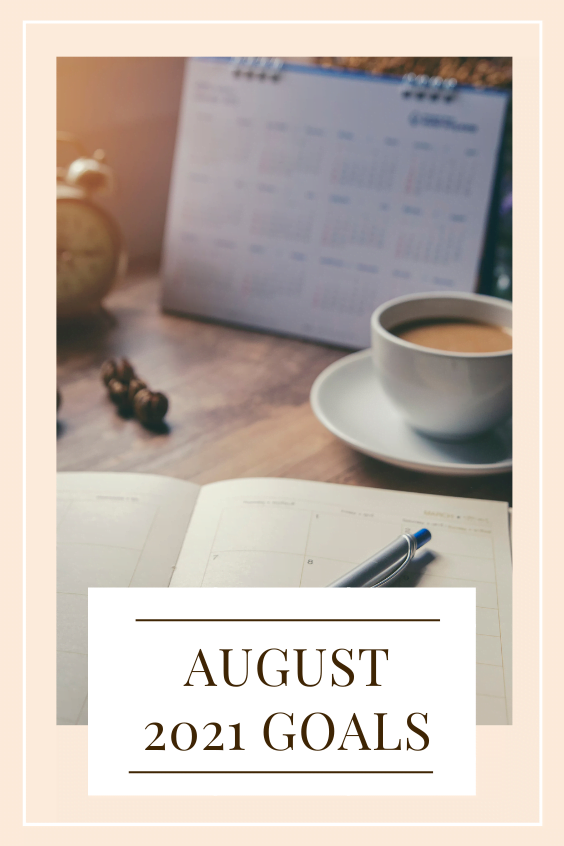 August 2021 Goals
In July I wanted to…
Read 5 books- I read 3 this month. But my kids have been sick half the month and I've been exhausted!
Get the kids ready for back to school in August- They are pretty much ready! I just need to label some of Charlotte's clothes.
Take the kids to a restaurant- no we opted not to do this with Covid numbers rising again.
Go on one date with Andrew- We did go on a date to a new restaurant. It was so fun!
Do a girl's night out with my friends- yes! Had the best girl's night with my 4 best friends.
Secure 4 new brand partnerships- Yes this was my most successful month so far this year. So grateful!
Finish Q4 content calendar- it's about half done!
Organize kids' clothes and figure out what they need for fall- Yes! I got them a few things they needed during the Nordstrom sale.
Do one house project- Andrew tinted a few of our windows to help with the heat…does that count?
In August I want to…
Read 4 books
Do something special with the kids the first week of school
Finish content calendar for Q4
Secure 5 new brand partnerships
Put all board meeting dates in my calendar for volunteer responsibilities this year
Get in a good school routine
Get things ready for our Florida trip in September
Make 2 new reels for Instagram
Have 1 date with Andrew
What is one of your August 2021 goals?