Happy fun Friday friends! Liam calls every Friday fun Friday and he's no wrong! We are very ready for the weekend after a LONG week! This weekend we plan to watch lots of football and of course soccer and tennis. We also have a birthday party Sunday! But first, weekend reading!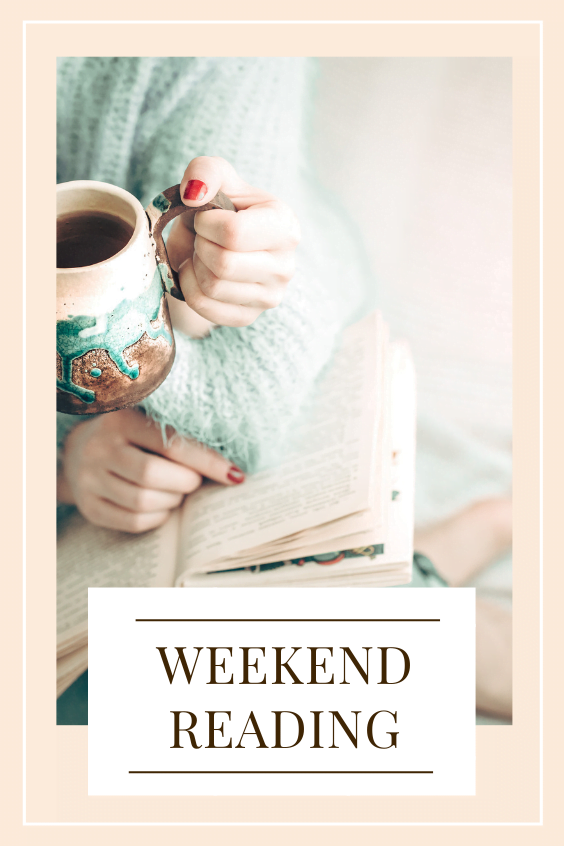 Weekend Reading
What we've been up to: This week started with Liam getting a bad ear infection. Charlotte has also had a bad cough all week (she isn't sick but she had a cold a few weeks ago). Needless to say sleep has not been the best. I had a really fun moms night last night which was MUCH needed. Other than those things the week was pretty standard. Liam did have early release Wednesday so we were able to do a fun activity with just him.
Articles I loved this week:
Meg Ryan does make a great fall movie
85 best movies of all time. How many have you seen? I've seen 50/85
We definitely will be doing this with Liam to ask him about his day
What you should read next based on your favorite tropes
Who's following the Adam Levine cheating drama?
How you can help Puerto Rico after their hurricane
Truly can't wait to see this movie
A little recap of the Don't Worry Darling drama
18 fun Halloween crafts and activities
Things on my wish list:
Love this cropped sweater under $100 to wear with jeans
I really want to splurge on these Golden Goose sneakers
Blog posts you might have missed:
8 Things You Should Make Time For
14 TV Shows and Movies That Give Fall Vibes
What are you up to this weekend?