Happy weekend! We are currently in Asheville, NC for a little family getaway with our best friends and their little boy. I can't wait to update you all about our trip in the next couple of weeks. But first weekend reading!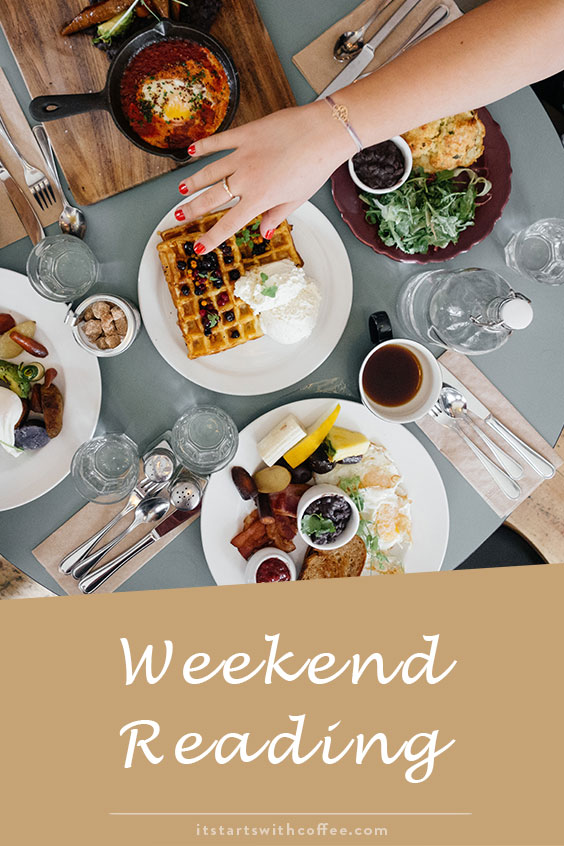 Weekend Reading
What we've been up to: As I mentioned last week I had the flu so Monday and Tuesday I was still trying to rest and take it semi easy. Liam had school Monday and of course Tuesday was Election Day. Leaving that alone. Wednesday we flew from Dallas, to Atlanta, to Greenville. Then we rented a car and drove to Asheville. Needless to say it was a long travel day! I want to save our Asheville post for its own post so I will just say we are having the best time!
Posts/Articles I loved
Loving this post about the most popular baby names the year anyone was born
600 gifts at Anthropologie for under $25
I need to make this cookie cake recipe
30 good deeds you can do this month
Everything leaving and coming to Netflix this month
For those of us who need lazy dinner ideas
On My Wishlist
A new yeti tumbler to rotate out
Some new socks from Lululemon
This cozy scarf
Posts You May Have Missed
Holiday Gift Guide: Secret Santa Gifts
What are you up to this weekend?