I am so sorry for the hiatus from weekend reading last week! We had family in town for Liam's birthday and I felt like my time was spent better away from my computer. But I am back with weekend reading and a major catch up! This weekend we have TWO birthday parties to go to for Liam's friends and Little Gym so I am hoping for some good naps!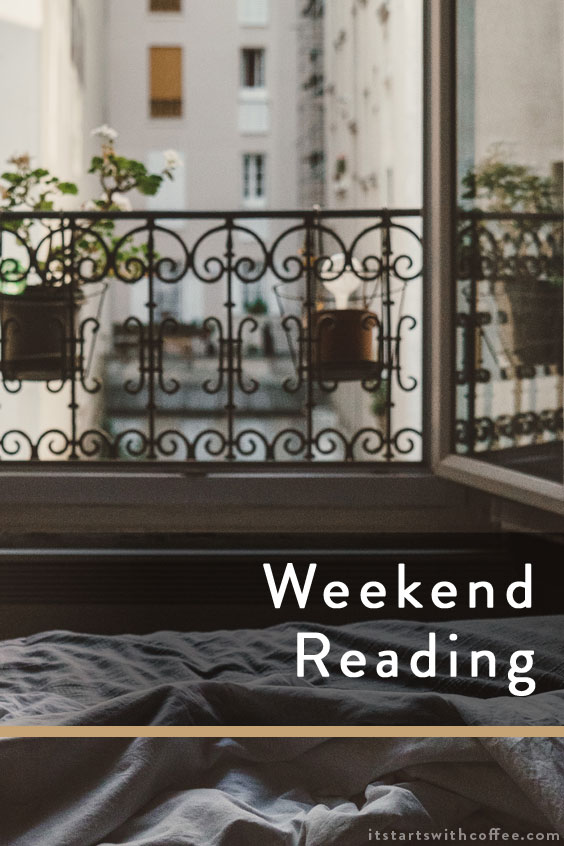 Weekend Reading
What we've been up to: Last weekend we had Liam's birthday party with our family and friends and it was a huge hit! It was Mickey Mouse themed and the kids had a blast. Liam now has way too many toys but we are weeding a lot of younger ones out and trying a new method of only having a few toys out at a time. I had a bad cold last week and it lingered into this week. Liam's birthday was Wednesday and we got to celebrate with him at school and go out for ice cream after school! He also had a Valentine's Day party at school that sadly he had to miss (but I went and passed out his Valentines). Friday we took Liam to the Perot Museum (he got a membership for his birthday from his grandparents) and out to brunch! It's been a busy week!
Posts/Articles I loved:
If you want to take a second to write a testimonial for me for the Sephora Squad I would LOVE IT! It would truly mean the world to me.
27 Useful products from Walmart
Being a teen in the 90s was awesome
Oral history of one of the best 80's movies
Why dads are happier parents than moms
Why sometimes you need to do a social media purge
To my friends who had kids before me
On My Wishlist:
Love these new sneakers
This gorgeous blush
These SUPER fun pajama pants
Posts You Might Have Missed:
5 Routines That Make My Life Easier
I hope everyone had a great week and has an awesome weekend!