Happy weekend! We are leaving town tomorrow for a kid free vacation and I am PUMPED! Not to leave my boy, but to have 3 hours on a flight to read LOL. Andrew and I are excited for a little pre-birthday getaway and then to spend the second half of the week with Liam doing fun things around Dallas. Liam is excited to get spoiled by his grandma! We are also celebrating my grandfather's 95th birthday tonight!!!  But first weekend reading time!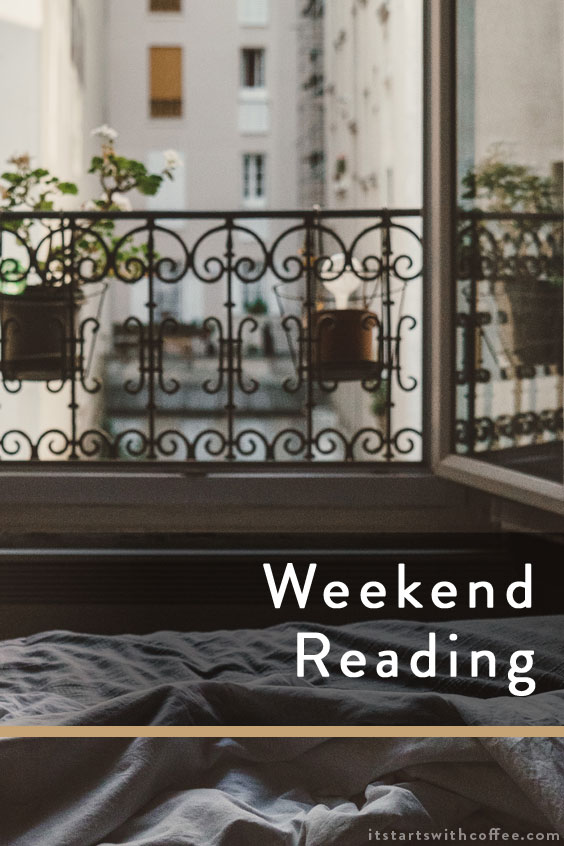 Weekend Reading
What we've been up to: Well another week of sickness. Liam had RSV and I had strep! I haven't had strep since 7th grade and it was pretty miserable. Thank god for amazing husbands who pick up all the slack even with they have sinus infections. Other than that it was a pretty standard week! Nothing too exciting.
Posts/Articles I loved
Shout out to the friends who love my kids
Marshalls opening a way to shop online
Ulta's 21 days of beauty is coming
So many amazing tributes to Luke Perry but this is my fav
Amazon, the influencer platform of the future
This article on work/life balance is everything
Taylor Swift shares 30 things she learned before turning 30 (also WHAT? Taylor Swift is turning 30!?!?!)
On my wishlist
Sleep shorts with cute sunnies on them (under $15)
Such a cute basic tee
Love this cute headband
Posts you may have missed
When and how I started blogging full time
8 things to do to make yourself better
Let me tell you about my best friends
What are you up to this weekend?