Happy Saturday! This week felt like 20 weeks combined. I am so tired! More on that later. This weekend we are doing a lot of celebrating the dads! I am always down for a reason to celebrate my husband because I truly hit the jackpot with him. But first, weekend reading.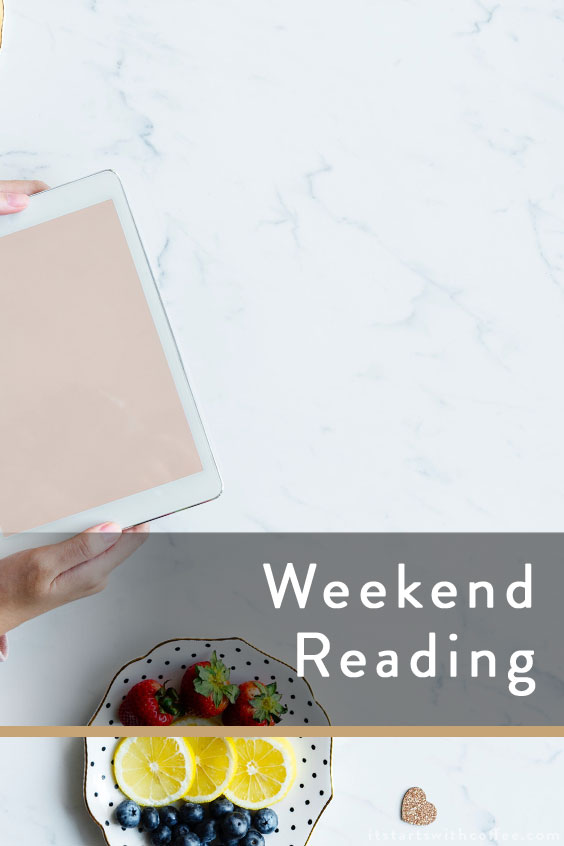 Weekend Reading Vol. 44
What we've been up to: Well Dallas had a BAD storm on Sunday afternoon that kind of wrecked the entire city. Our house was spared thankfully but so many friends and family members didn't have power for days. Liam's school was closed Monday so we got an extra long weekend at home together. He then climbed out of his crib Wednesday morning and by the looks of the camera recording of him doing it he is a pro. Other than that the usual craziness.
Posts/Articles I loved:
What I didn't understand about being a working mom until I was one
The it books of summers past
Carrie Bradshaws top 10 boyfriends #TeamAidan
Obama's in the podcast biz
Why are women still doing more housework than men?
8 best oblique videos on Youtube
On My Wishlist:
Really loving these maternity shorts 
Need these cute hoops
Posts You May Have Missed:
How to become a morning person
10 Things I can't live without
What are you up to this weekend?