Happy weekend before school starts! At least for us! Liam starts his second year of preschool on Monday and we are all super excited for him to have an amazing year and learn so many things. This weekend is kind of crazy getting ready for school. We also have a birthday party to attend Sunday. Today we are heading back to Little Gym. We took the summer off while we moved and got settled, and he starts a new class today! Before we get going on all that, weekend reading!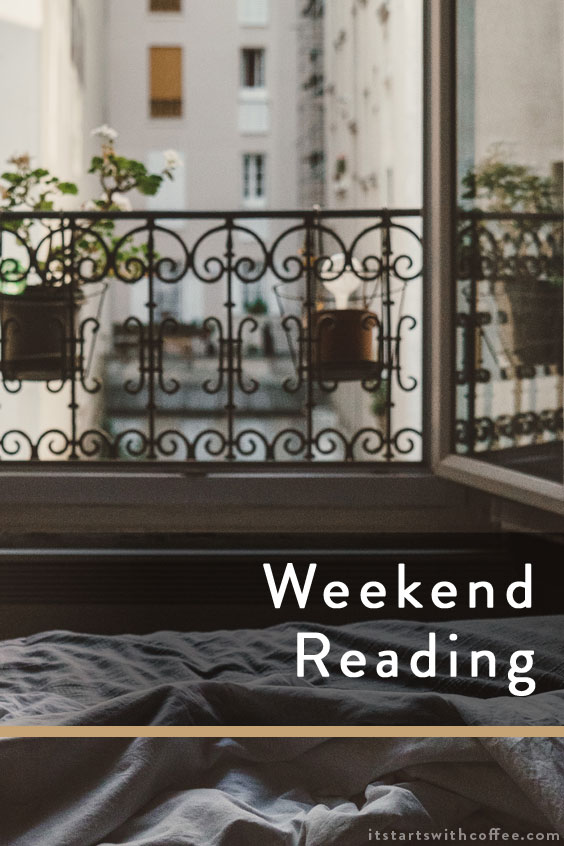 Weekend Reading
What we've been up to: I was super sick with a cold for half the week which was ROUGH. Liam was home with me all week and while I did have a little help to get work done and recover it was a lot haha. We had a fun week doing play dates and seeing friends when we weren't sick. We also had lots of mommy/Liam snuggles.
Posts/Articles I loved:
6 excessive purchases I would make again
8 ways to stay hydrated according to a celeb nutritionist
How to make friends when you're pregnant
I can't wait to see Little Women
Hospital bag essentials no one told you about
How good does this new show with Jennifer Anniston and Reese Witherspoon look?
On my wish list:
These sleep t-shirts are amazing and I would love to snag a few more
This pumpkin candle needs to be living in my house
Love this long color block cardigan for fall
Posts you may have missed:
Tips To Transition Your Baby Into A Big Kid Bed
5 Times In Your Life You Need Good Credit
What are you up to this weekend?