Happy weekend friends! We are in the countdown for baby around here. She is coming 4 weeks from today at the latest and we can't wait! This weekend we have a birthday party for one of Liams friends, and we are taking Liam on a trolley ride because he LOVES Daniel Tiger. Haha Kids. Other than that we are seeing my grandparents Sunday and hanging out enjoying one of our last weekends as a family of 3. But first, weekend reading.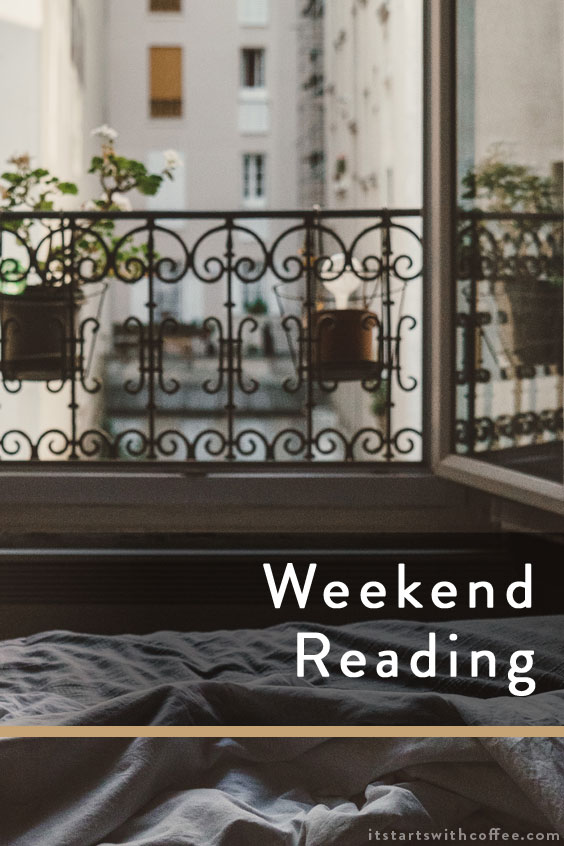 Weekend Reading
What we've been up to: This week started out really sad in Dallas. For those that don't know a tornado (or 11) came through our area Sunday night. Our house/neighborhood is fine but the neighborhood I grew up in where my mom lives was devastated. The shops, restaurants, schools, etc are all badly damaged. Some of the schools have to be completely rebuilt. Seeing the destruction has broken my heart. I want to share a few links if you feel so inclined to help the students of those schools. This link is a gofundme for one school. This is a wish list for the high school that was damaged. This week was BUSY for us too as I feel like they will all be for the next month. I had a ton of blog work, photo shoots, etc to get things ready so I can take some time off when baby girl comes. Andrew had normal work. Liam had school but Monday he was off since the storm really knocked out tons of power and roads around the city. Needless to say we hope next week is a little easier.
Posts/articles I loved:
All the Netflix holiday movies
I can't wait for Emily Giffin's new book
We do this every night
How to get your pumpkin spice fix
On my wish list:
This cozy long sleeve perfect with leggings under $35
I have lived in these sleep leggings the last 2 winters under $20
Posts you may have missed:
How to stay positive in any situation
Why credit cards are good (how to use them responsibly)
What are you up to this weekend?