Another week has come and gone at lightening speed! This weekend should be really fun! We are taking family photos today for our holiday cards/Charlotte's first birthday. We are also planning to see my grandparents this weekend. Other than that just hanging at home. But first, weekend reading.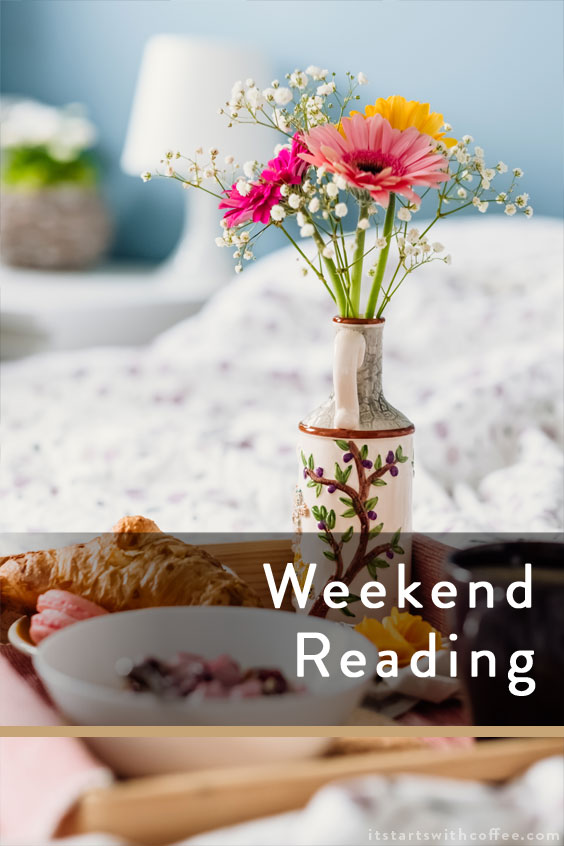 Weekend Reading
What we've been up to: Pretty standard week here. I did vote with my mom on Tuesday, which was the first day of early voting in Texas. We waited in line for 2.5 hours and honestly I would have waited all day. I hope you have a voting plan ready! I also got a haircut and keratin treatment this week which is always such a treat.
Posts/articles I loved:
5 foods you should never eat before a workout
How to vote safely during a pandemic
20 recipes to meal prep this fall
The art of saying "no" as self-care
11 tips for anyone who doesn't know how to relax
How to safely make and maintain mom friendships during Covid
On my wish list:
I love this cute long sleeve henley from American Eagle. So perfect with leggings.
I love these pajamas from Lake Pajamas. Going on my Christmas list for sure.
Posts you may have missed:
Current fitness routine and how I get it done
What are you up to this weekend?