Wellness gifts to me are the best gifts to give. I love wellness and finding great wellness gifts to share with my friends and family. So if you are in the market for a great holiday gift in the wellness area this post will for sure give you tons of great ideas!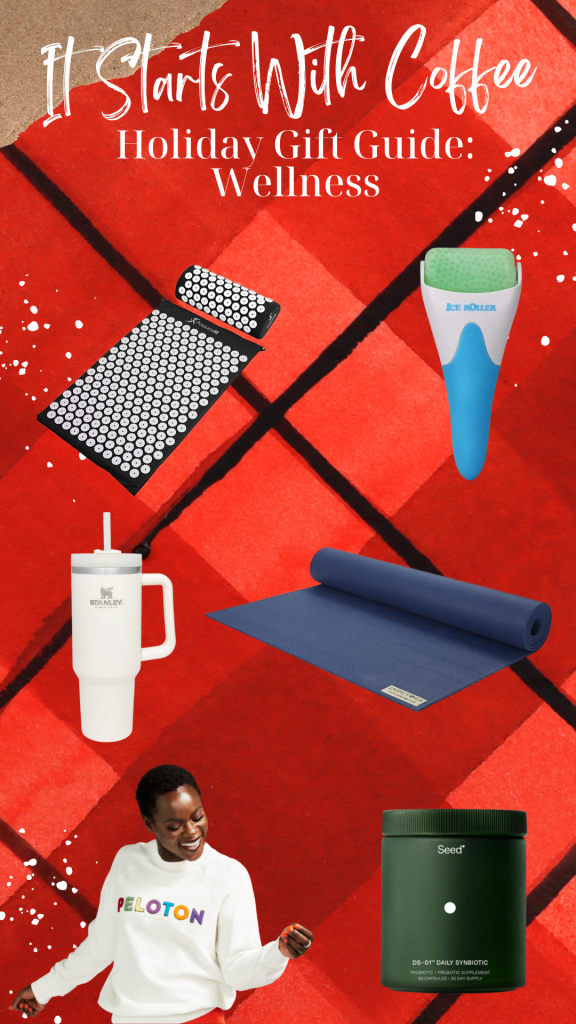 Holiday Gift Guide: Wellness Gifts
Seed Subscription: I have been using Seed's DS-01™ Daily Synbiotic for over a year now. It's the most amazing Synbiotic meaning it's both a probiotic and a prebiotic. It is a 24 strain broad-spectrum probiotic and prebiotic formulated for digestive health, gut immune, and additional whole-body benefits. The key is to take it every single day. This would make a great gift for someone you know is in need of support in some of these areas. It's truly the gift that keeps on giving. Bonus, the company is sustainable and all the packaging they use is made from bio-based materials. So it's a great company to support from a sustainability standpoint! I have an entire blog post here with TONS of information about Seed.  Use my code NEELY15 for 15% off your subscription! *This section is sponsored by Seed.
Yoga Mat: I love my Jade Yoga mat. There are tons of options out there but this is the one I have the most experience with! It's perfect for yoga and barre classes and also great for at-home workouts of any kind. It's VERY durable too. I think I have had mine for 5 years and it shows zero signs of wear.
Ice Roller: I have talked about my love of this ice roller tons of times. It is great for depuffing, and also if you have a headache it helps a TON. This would make an awesome gift for a favorite things party or a stocking stuffer.
Workout clothes:  You really can't go wrong with workout clothes! I know I am personally hoping to get a few Peloton pieces but really anything in the workout clothing/athleisure department is great.
Acupressure Mat: I got one of these 4 years ago and as I get older I use it more! This is a great post-workout, great if you are having back soreness, or just great to do as part of an overall wellness routine! It doesn't hurt but definitely tingles!
Reusable water bottle: I LOVE my Stanley water bottles. I was influenced by my best friend to buy one and now I have two and I love them! They hold 40oz of water and fit in my car cup holder ( a requirement). Such a great gift for yourself or a friend!
What kinds of wellness items top your list of wellness gifts?