I have no idea how it's been 12 years since I started this blog. This blog has definitely had different areas of focus, different names even in that time but I have remained consistent and truly can't imagine not doing this. I had no idea 12 years ago that it would be my full-time job ever let alone for the last 7 years! I want to share 12 tips with you guys that I have learned and that have kept me going over these years!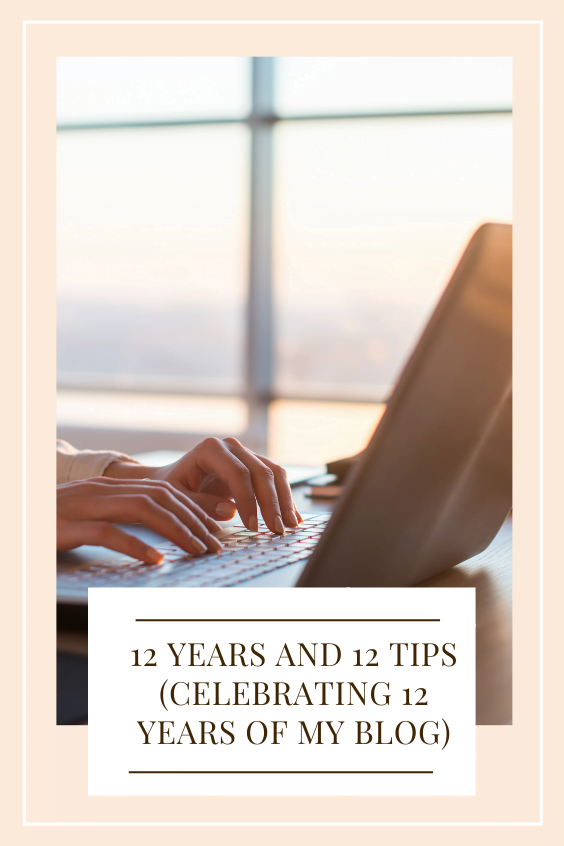 12 Years and 12 Tips
It's OK to have no idea what you're doing. Most people don't when they start.
Don't go into blogging for the money, sure it's great but always remember why you started.
Don't get bogged down on numbers. It's easy to mentally go there but remember that things aren't always what they seem.
If it isn't a hell yeah, it's a no. That goes for everything!
Be careful with who you let in, people have to earn trust.
Be persistent!
Work hard and be nice to people along the way. PR people move around a lot and they remember the influencers that treat them well.
Always be willing to negotiate but don't devalue your worth.
Your time and experience MATTERS!
Just because you have a public platform does not mean you owe anyone every detail of your life.
Give yourself a break at least once a year! You don't always need to be ON.
 Try to keep some semblance of normal office hours. Don't be available 24/7.
Take these tips for what they are worth. Just my experience but I would like to think after 12 years I have a few good nuggets of knowledge to share!
Thank you so much for reading along these past 12 years. It means the absolute world to me.