I love fall. Like most people it's one of my favorite seasons and times of year! It's just such a great kickoff to the holidays and after Texas summers I always look forward to some cooler weather. If you want to find some great activities in your area definitely check local Facebook pages but this fall 2021 bucket list should get you started!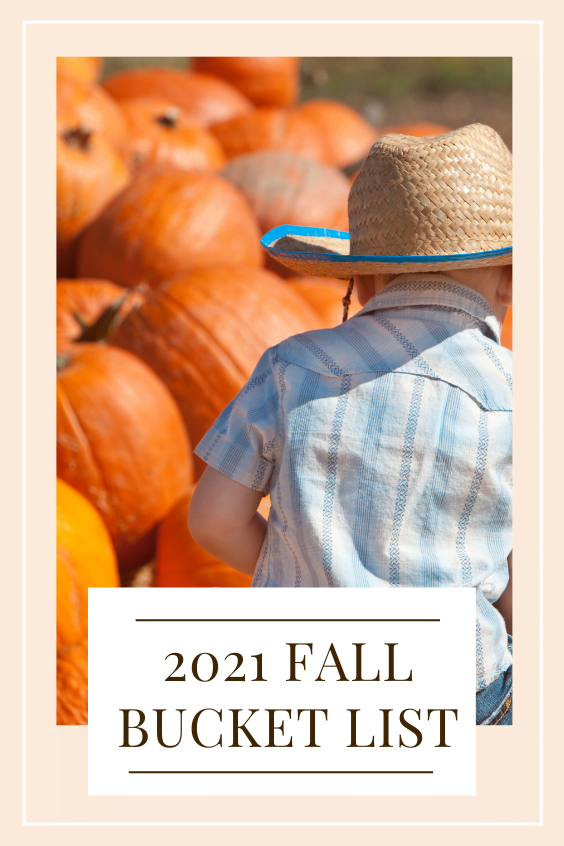 Fall 2021 Bucket List
I love anything having to do with Halloween and pumpkin patches! Making things special for kids with themed snack plates, or crafts is always a hit. I think the secret is, just plan a few fun things and make everyday activities special. This year we are planning to go to two pumpkin patches, and do lots of fun at home crafts and activities!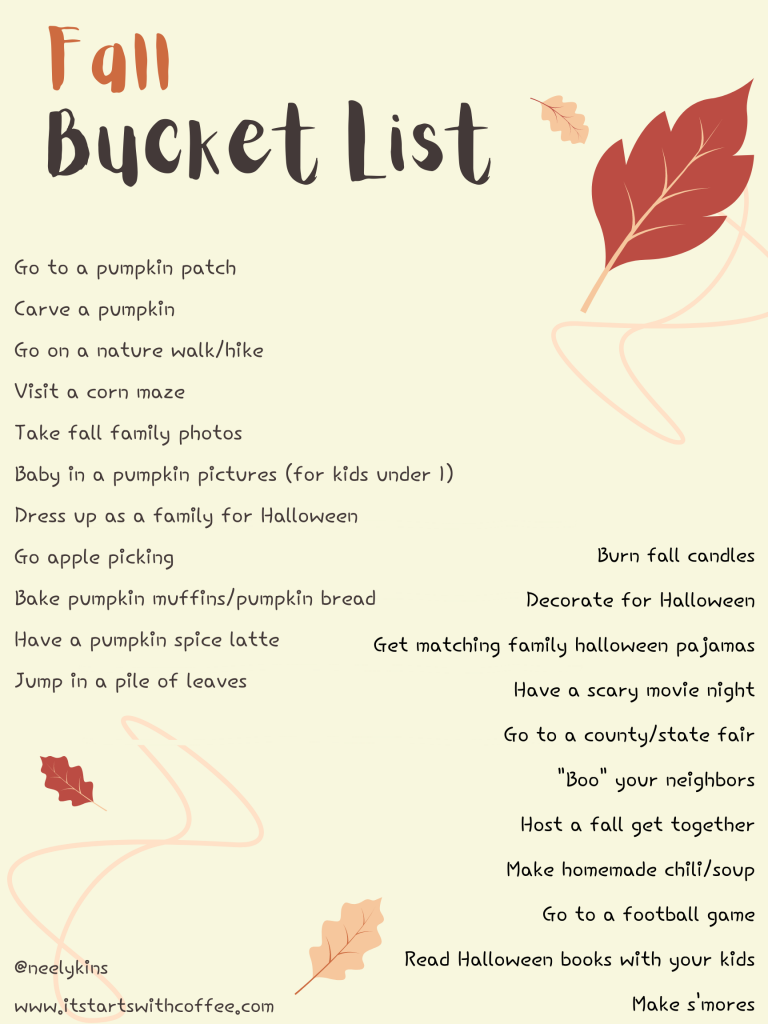 I feel like we can put a lot of pressure on yourselves this time of year but really and truly the little things make it special.
What would you add to this fall bucket list?