Recently I was laying in bed and going through old photos. Something that's pretty normal for me. It's like sometimes you wait all day for a little alone time, then your kid goes to sleep and you stare at pictures of them all night. Well, I got into a black hole of looking at travel pictures of trips Andrew and I have taken together and I wanted to share a few of my favorite trips we've taken together and memories from them. Also, these are in chronological order, not order of which was my favorite haha.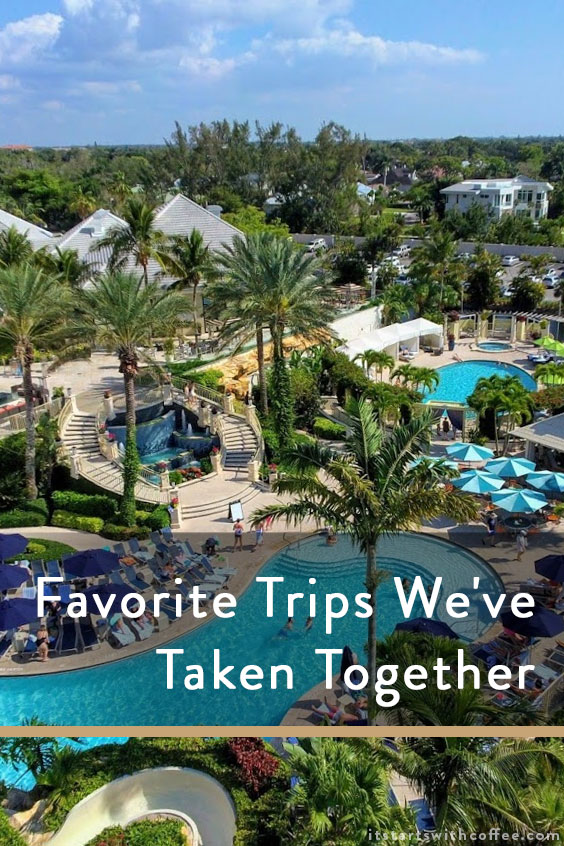 Favorite Trips We've Taken Together
San Diego: The first trip we went on together was 4 months into dating. We went to San Diego for both of our 29th birthdays. It was my first time in San Diego and we really had a blast together. Andrew jokingly said he had to make sure we traveled well together before we got married. Spoiler alert. We do.
Chicago: 3 months after San Diego we headed to Chicago for July 4th! Chicago is my favorite US city to visit and it was so fun to explore with Andrew. We saw Book of Mormon, shopped, ate too much, ad saw amazing sites.
Our Honeymoon in Hawaii: When we got engaged Andrew said he REALLY wanted to go to Hawaii for our honeymoon and stay at the resort he grew up going to. It's actually the resort his parents honeymooned at as well. So it was really special to him. We spent 10 days in Hawaii and hopefully we get to go back someday.
Our Cruise to The Bahamas: Right before I got pregnant with Liam we were invited on an influencer cruise to The Bahamas. You can read the posts here. Visiting 3 places neither of us had been to together was so special. It was also both of our first cruises. It was one of our favorite trips we ever took together.
Our Babymoon to Santa Barbara/Laguna Niguel: When we got pregnant with Liam we knew we wanted to do a babymoon. I had the opportunity to spend two nights in Santa Barbara at The Four Seasons so we decided to extend the trip and also spend a few days in Laguna Niguel. LN is one of our favorite places to vacation together and the entire trip was a dream!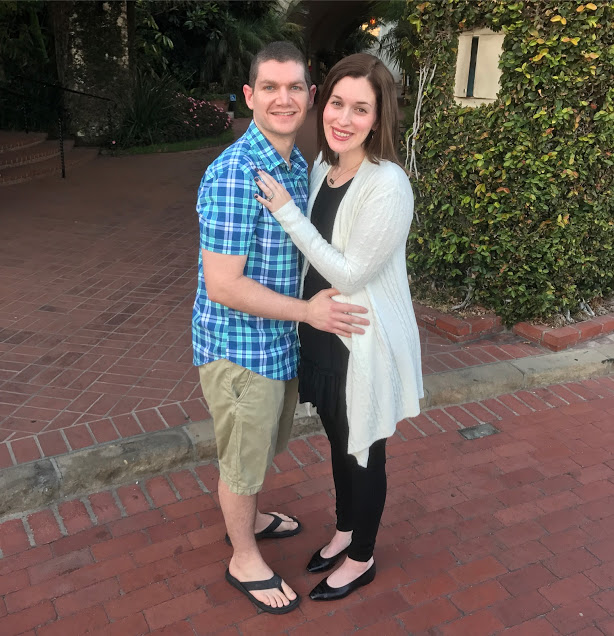 Taking Liam to Chicago: The first plane trip we took Liam on was to Chicago. He was 5 months old and Andrew needed to go for work so we tagged along. It was such a fun trip and so great to show Liam one of our favorite places. We got to take him to the Aquarium, Millenium Park and so many other fun spots.
Asheville, NC with our best friends: Last November we went to Asheville with our best friends and their little boy. We had never been there but I had been dying to go for years. It's a beautiful place and we went during the perfect time of year with gorgeous fall weather and chilly temps. We stayed in the mountains and had the best time relaxing and exploring.
Naples, Florida: Right before we got pregnant this time we took an early 35th birthday trip to Naples. We actually planned to go to Laguna Niguel but the weather wasn't going to be good so last minute we switched to Naples. It was such a beautiful places Gorgeous beaches, amazing weather, delicious food, and a fabulous resort. I can't recommend it enough.
All of these trips were special for different reasons and we have been a lot of other places together but I wanted to share a few of my favorites.
What is one of your favorite trips you've taken with your significant other, family, or by yourself?