This post is sponsored by Walmart and SheKnows Media.


Hey friends! It's time for another gift guide! This one is really for anyone you know who needs a little spa/wellness goodness in their life. This is my self-care stocking stuffers gift guide! Everything in this gift guide is perfect to pamper a loved one and encourage them to take more time for themselves.
I think the holidays are a time where a lot of women forget to do things for themselves. I know after the holidays there is a big focus on wellness, but maybe during the holidays you could treat a loved one to a little self-care treat! Plus, they are all stocking stuffer perfect!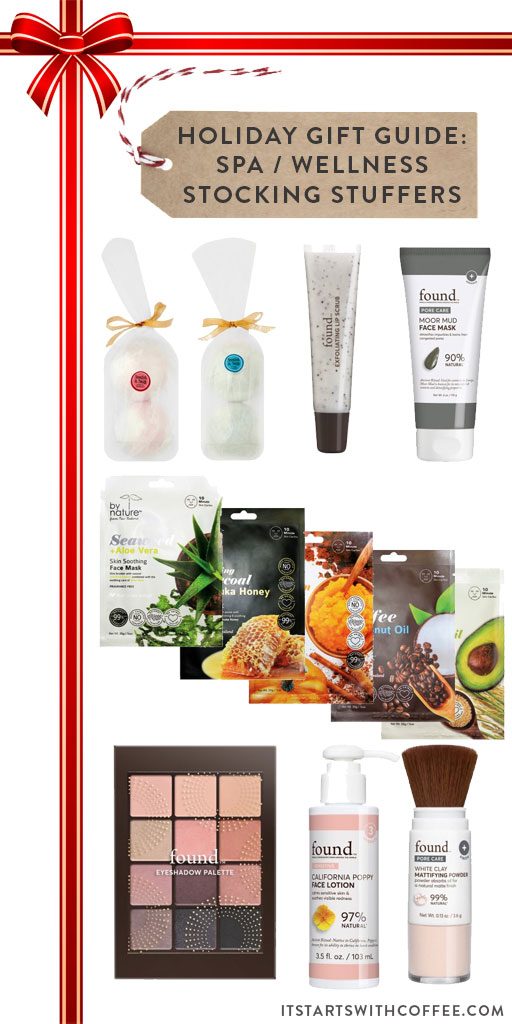 Holiday Gift Guide: Self- Care Stocking Stuffers
To me nothing says self-care like a bath. Bath bombs are an AWESOME gift to give. I love these from Walmart and they seriously smell like what I imagine heaven smells like. These berry bath bombs smell so festive and seasonal! They both come in an adorable 2-pack.
Then there are face masks, which are my personal favorite ways to show myself a spa/wellness treat. They are perfect to give to those who need it too. There are SOOOOO many to choose from it's hard to know where to begin, right? Well you can buy single sized sheet masks – this avocado oil one is next on my list to try. I have heard great things about manuka honey and charcoal masks so this one is perfect!
I am a sucker for under eye gel masks. Especially after the holidays when some of us really feel like the under eyes need some love. The Masqueology Gold Under Eye Gel Mask is my go to, and I think anyone would love to find it in their stocking!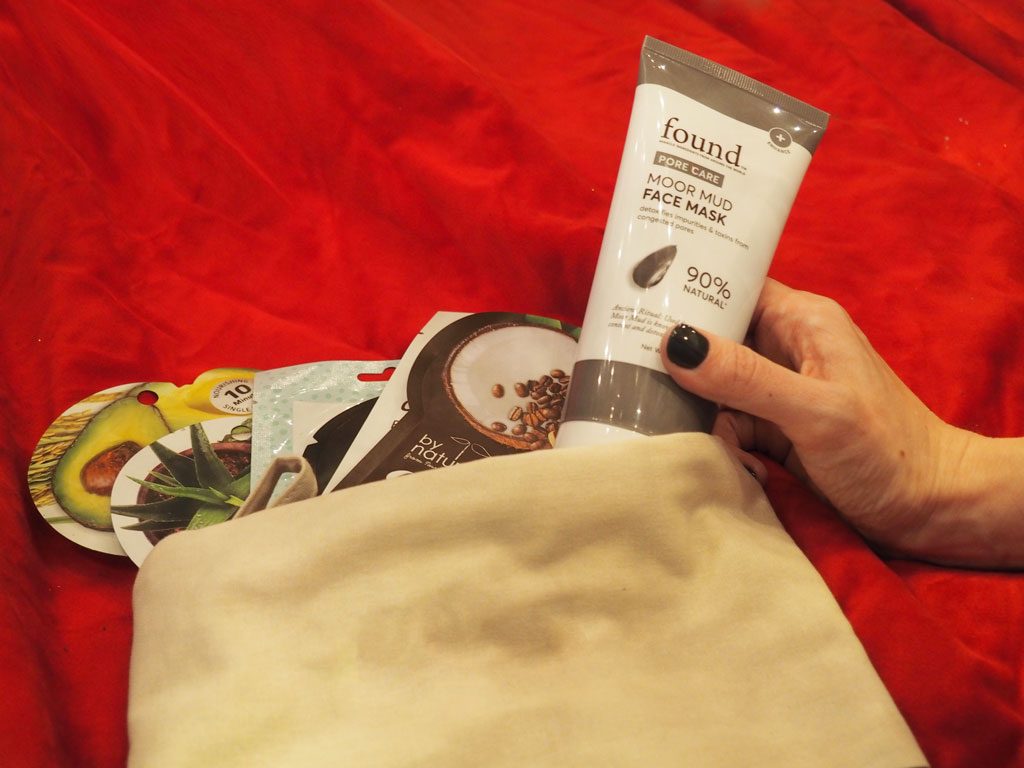 Coffee and coconut oil? The smell is just SO GOOD! This mask from By Nature exfoliates and awakens tired skin. So, yeah I'm sure you can think of someone who would love that!
Several years ago I got a seaweed facial treatment and I remember feeling so refreshed, so when I saw this seaweed and aloe vera mask I knew that I had to add it to the list. I have to imagine anyone would feel like they just left a spa after using this.
This coconut sheet mask from FOUND brightens uneven skin and gives you a healthy glow. Who isn't all about that?
If you want a more than one use mask this moor mud face mask is the thing. It's perfect for stockings and you can get tons of uses out of it.
A few other items from the FOUND line that I think would be perfect stocking stuffers are this eyeshadow palette, this amazing lip scrub, this mattifying powder, and this poppy face lotion! All gifts that ANY lady would love to receive!
All of these amazing self-care products can be found at Walmart and are perfect for holiday gifts and beyond! You will love the selection and there is EVEN more than what I mentioned! If you are on the hunt for some self-care stocking stuffers you are set! Walmart really is a one-stop shop for all of your holiday gifting needs and beyond. You can pick up last minute gifts, holiday décor, fresh groceries and more all at Walmart. There's a great variety of gifts available for every one on your list. We live right by a great one and frequent it a lot, especially during the holidays!
Thank you to Walmart for partnering on this post.