I wanted to preface this post by saying that I am not an expert by any means. But as someone that knows what works for them and how through many ups and downs I created a fitness routine that worked for me, I thought I would share the things that I did.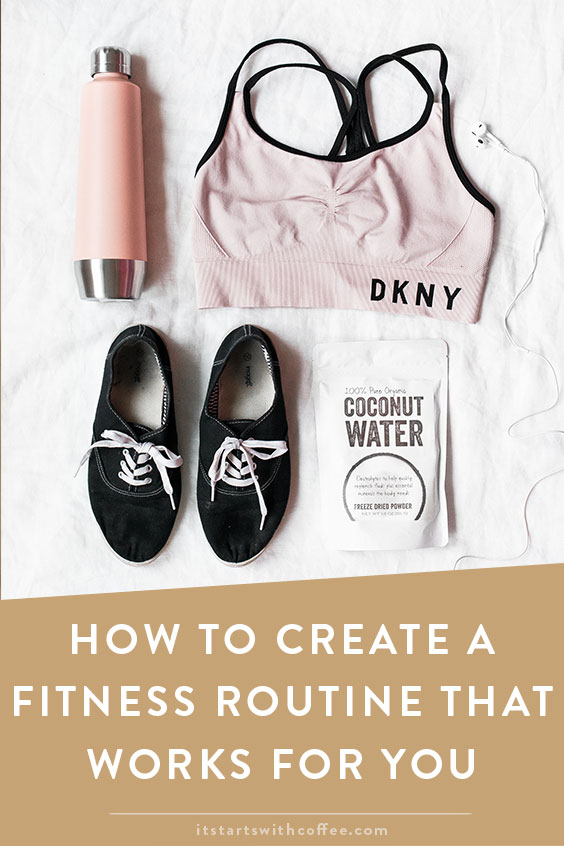 Assess what you can do: So not everyone can run (some people have injuries). Not everyone can do yoga, CrossFit, or Barre. Some people have certain heart conditions that prevent a lot of intense cardio, so assess what you CAN do and go from there.
Be realistic about your time: I am very fortunate to have a pretty flexible schedule to work out. Before I worked for myself and had a baby, I had very limited time. I would always work out early in the morning around 5:30 AM. When I started barre I always went to the 5 PM class. It was what worked for my schedule. So you have to figure out what works for your schedule realistically. Once you do that you will get into a great routine. Maybe you can go 3 days a week. Maybe 6.
Decide your goals: Do you have a goal to tone up? Lose weight? Just be all around healthier? I feel like having a goal really helps to stick to a fitness routine.
Get a buddy to help: Having a friend to go to class with or commiserate with is beyond helpful. It will also give you something to look forward to. When I did barre daily I loved the girls in my class and we all became really close!
Reward yourself: I find that having small rewards like "once I finish my workout I can have my coffee" or "if I go to yoga Saturday morning I will take a nap when Liam naps." Things like that help you stick to your routine!
What do you do to create a fitness routine that works for you?