Back in January, I wrote a post about things I was influenced by influencers to buy or try. It got amazing feedback and since I have more things to talk about I wanted to do another post of things I think you guys would love too!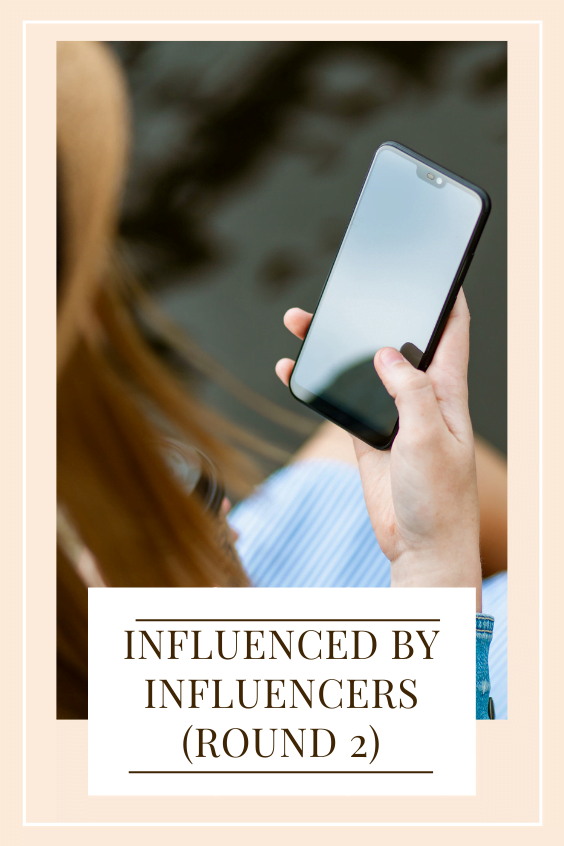 Influenced By Influencers Round Two
Stanley Cup: I saw this on The Buy Guide on Instagram like most people but before that, I was actually influenced by one of my best friends who is NOT an influencer. She has had these mugs for the longest time and I finally got 2 during their launch with The Buy Guide. I LOVE them. I love having a handle and I love how much water they hold- 4o oz!
Nespresso pod drawer: I think I have seen about 20 people post about this over the years but when we got our Nespresso back in February I knew I wanted it. Cut to recently I finally ordered it and I love how organized my pods stay! I really didn't have a good way to organize them before.
Westman Atellier makeup: I saw Being Bridget post about this makeup and since I am always looking for clean makeup to try I immediately ordered a few things. Since then I have ordered more. Not one thing I have purchased has been a miss. It's definitely a little on the pricey side but the quality is unreal.
Amazon tops: I have seen some CUTE Amazon tops on several of my favorite influencers lately. This one I actually got in 3 colors. I love the smocking and the peplum. This one is SO CUTE and can easily be worn in summer or fall.
Agolde Shorts: I would say I am influenced by EVERYONE on this. I have seen these shorts for the past few years and finally pulled the trigger this summer. I feel like I am in really great shape so I wanted to splurge on some cute shorts.
Abercrombie: I don't know if Abercrombie has majorly stepped up their game since 2001 or what (obviously yes) but they are KILLING IT! I have gotten so many cute things there lately. I see so many girls on Instagram constantly talking about Abercrombie so I finally started looking at the website more.
Freedom Moses sandals: Thank goodness someone posted about these because I have been LIVING in them all summer. They are so comfortable and perfect to run errands or wear to the pool.
What is something you were influenced by influencers to buy or try?