When COVID-19 first started my anxiety got really bad really fast. I was stressed, anxious, and just moody. I mean, who isn't? I started going for morning walks with a friend 3 days a week (socially distanced) and then by myself the other 4 days and it changed everything for me. If you are looking for a great way to start your day, I want to share why morning walks are a game-changer.

Morning Walks

Morning Walks
Up earlier: I set my alarm for 5:40 and I am usually out the door by 6. I feel so great knowing that by 7 AM I have already accomplished something and my mood is better. I am someone who is their most productive in the morning. Waking up early and being productive sets my mind right for the day. I always feel like when I do these morning walks I get more done.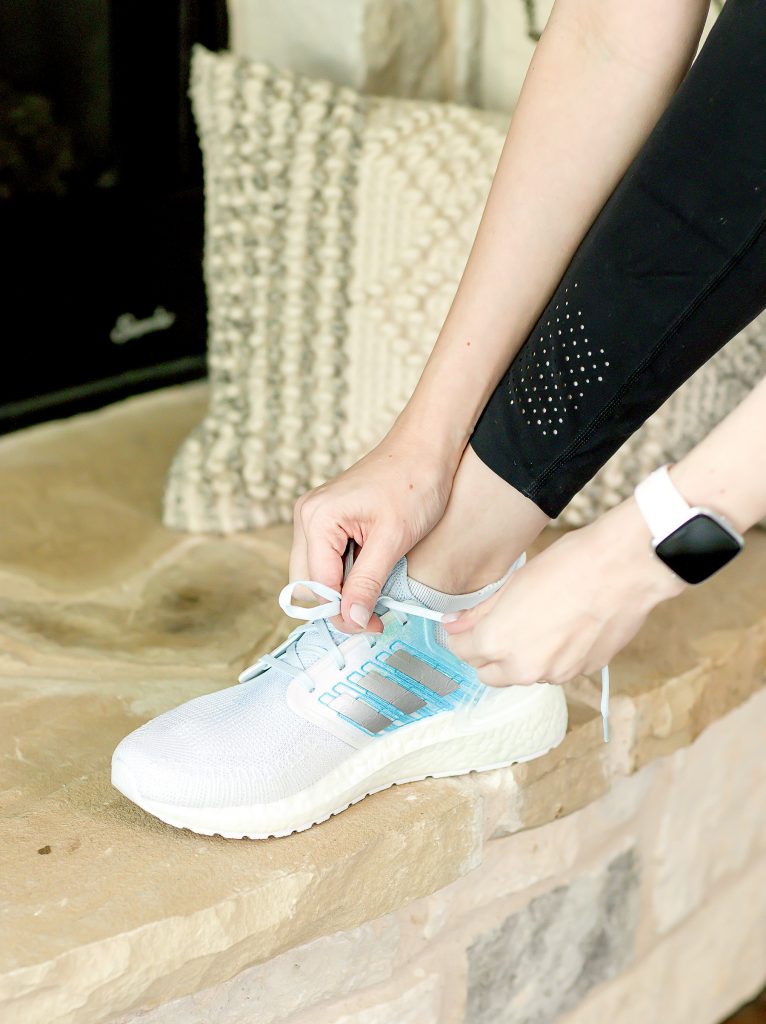 Getting steps in: I try to walk for 40-50 minutes and usually cover about 2-2.5 miles. The good news too is our neighborhood is fairly hilly. So not only am I getting more than half my 10K steps done first thing in the morning but I am also walking up lots of hills which is good for the legs and booty! HA! Walking 10K steps a day is something I attribute for helping me lose the baby weight both times and stay in shape in general. So I love that I am able to do more than half of it before my day is really even started.
Mental escape: Having that 45-50 minutes alone is such a great mental escape. Being able to listen to music I want or a Podcast or audiobook or really just be alone with my thoughts is so nice. I love watching the sun come up and there is really something so very peaceful about it.
During these morning walks I have been using my new adidas Ultra Boosts which gives me so my support and have really helped the shin splits I was dealing with before. They are great shoes for runs and walks and look pretty cute too! adidas makes my absolute favorite shoes for walking and running and I really don't buy other brands.
If you need to figure out the best running shoes for you check here.
Are you someone who enjoys walks? Are you a morning or evening person?
Thank you to adidas for partnering on this post.