(This blog post is written from the perspective of baby Liam)
Thank you Philips Avent for partnering on this post.
The best time of day is bedtime. Daddy gets home from work around 5 and we all play for about an hour. We go outside and play on the swing or with my toys.
Around 6 I get to have dinner, which is always so yummy! I'm working on learning how to feed myself and drink from a sippy cup so I do a lot of practicing. I love all foods, but my favorites are veggies, fruits, and peanut butter.
After I eat dinner, I get to take a bath which is SO FUN! We splash a lot and mommy and daddy make sure I am all clean. I love playing with my cowboy duck that grandma sent me and all the fish bath toys I have.
Then comes the best of the best part. Mommy takes me upstairs, and after I dry off I get in my jammies. After that we sit in the big comfy chair and mommy feeds me my bottle.
My favorite bottle is the Philips Avent Anti-colic baby bottle. See, when I was a much much younger baby, I had very bad reflux. I was fussy all the time and mommy and daddy didn't know why. We had to experiment with lots of different things and one of them was bottles and nipples. The combo that worked best for us was the Philips Avent Anti-colic baby bottle and a size 2 nipple (the size I use now). It makes my tummy feel good and I don't have any gas. Plus, I can't drink it too fast so it gives my body longer to process it. Mommy and Daddy also love that it has only 3 parts for easy putting together and cleaning. It's dishwasher and microwave safe and BPA free. You can have a 4, 9, or 11 oz bottle and it comes in three color options. My favorite is the clear 9 oz one! It's also really easy to hold and I've been practicing holding my own bottle lately.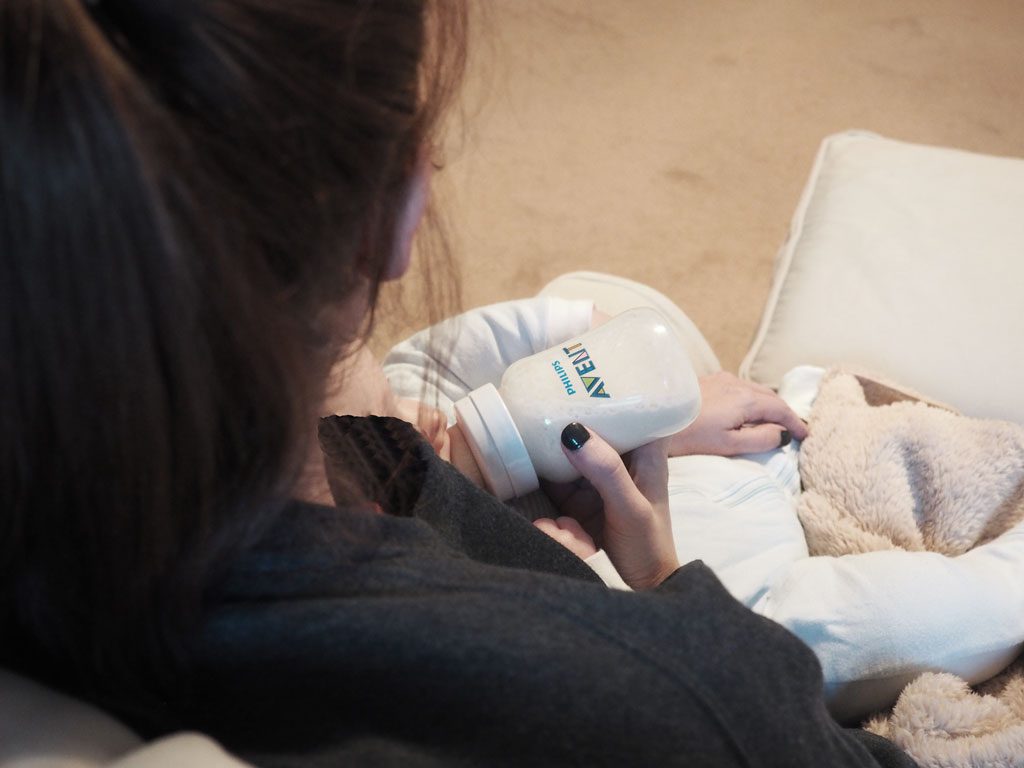 After I have my bottle and give mommy a good burp, I get my books! This part is always fun. Mommy does funny voices and daddy makes me laugh. After that we "brush my teeth" and then I get my blessings. We bless all of our family and friends and my toys too!
Then mommy and daddy put me to sleep in my crib with my paci and I usually go right to sleep.
This is the best part of the day because I get to spend time with mommy AND daddy and we always have the best time. I go to sleep so happy and with a tummy that feels so much better because of my favorite Philips Avent bottle. If any mommies or daddies out there are reading this, you should get these bottles for your babies too – available at Target, Babies"R"Us, Kmart, Amazon, and Walmart! They will be just as happy as I am!
Thanks mommy for letting me take over your blog today!