This time of year blogging gets REALLY busy. Brands and bloggers alike are in the final push for the holidays, so things can get hectic. I feel like everyday contracts, drafts, reviews, revisions, writing posts, and social media planning are my entire to do list. I do love it though! One of the things that tends to get tough is social media. I wanted to share today how to schedule out social media so you always have things posting and aren't left scrambling.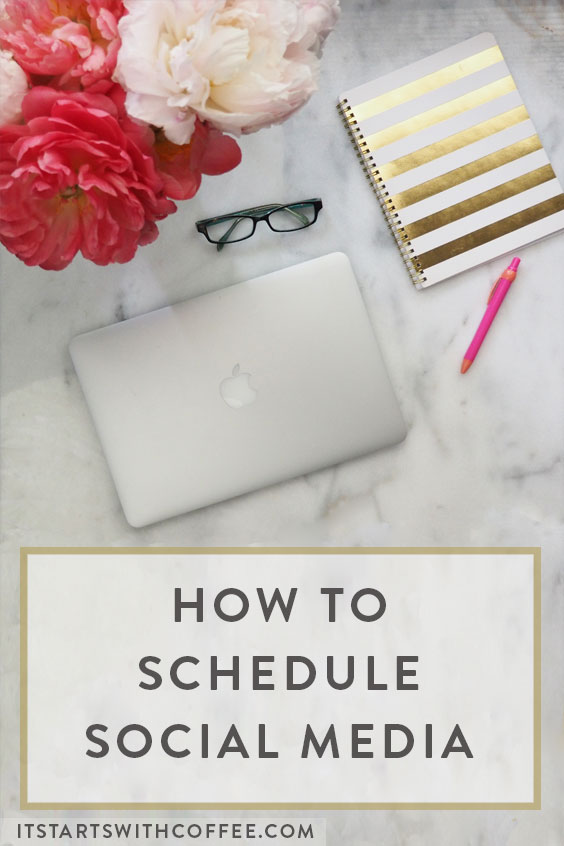 How To Schedule Out Social Media
Use your editorial calendar: I have talked at length about my love of editorial calendars. I also use editorial calendars for scheduling social media. I do not so much have a different calendar, but I may put something like "Instagram giveaway 12/17" or "Twitter campaign 11/7" to remind me when things need to post. I also use them to remind me for certain pushes. For instance "schedule back to school content", "schedule holiday recipes", etc. This is used to schedule other blogger's tweets, Facebook posts, and pins to share the love. I can't stress using your editorial calendar for social media enough. It will really help!
Figure out what works best: What I mean by this is what scheduling tools work best for you? I prefer Buffer, IFTTT, Planoly, Tailwind and BoardBooster. These are all great tools to keep you organized and sane. Some of them cost money for certain upgrades, but I can tell you the $45 I spend monthly TOTAL on all tools is 100% worth the amount of time it saves me that I can be connecting with brands, and working on sponsored content. Sometimes you have to spend money to make money, to make your life a little easier.
[ctt title="You NEED to schedule your social media! " tweet="If you have ever wondered why you should be scheduling out your social media @neelykins breaks it down! http://ctt.ec/er7jX+" coverup="er7jX"]
Set aside a day: I spend one day a week almost entirely working on social media. This means everything from taking photos, scheduling pins, organizing my boards on Pinterest, scheduling Tweets and Facebook posts, and planning out my Instagram feed.  When I say I spend a day, I devote about 5-6 hours of a normal work day to this. The great part is I am usually done with it for the week. Sure I add other posts into Buffer and Tailwind as I see them during the week, but the bulk is done this one day.
Take photos in bulk: I do this for both my blog photos and Instagram photos. For blog photos I usually spend a few hours on the weekends and we take all photos for campaigns and blog posts. Then they are edited and banked for the week so I can grab them as I need them. This saves SO MUCH time during the week. Plus if you have an organized editorial calendar you already know what photos need to be taken and you aren't scrambling at 11 PM for a post that needs to go live the next day. See that editorial calendar strikes again!
It's pretty easy to figure out how to schedule social media and once you do it, it rolls so easy!
If you enjoyed this post, I would love if you saved/heart it on Bloglovin'!
I hope you found this post helpful! If you enjoyed learning how to schedule out social media, make sure to check out my other blog advice posts!
Do you schedule your social media?