This past weekend was hands down the best weekend in a long time! I can tell because I am exhausted, run down and wouldn't have it any other way!
Andrews brother and his fiancee came into town Friday to stay the weekend with us and we started right out by going to the truck yard for some beers! I love a lonestar in the summer 🙂
Then we went to dinner at Victor Tangos for my favorite passion fruit gimlets and carnitas tacos! I love having people in town because it's a great excuse to go to fun restaurants and now think about calories.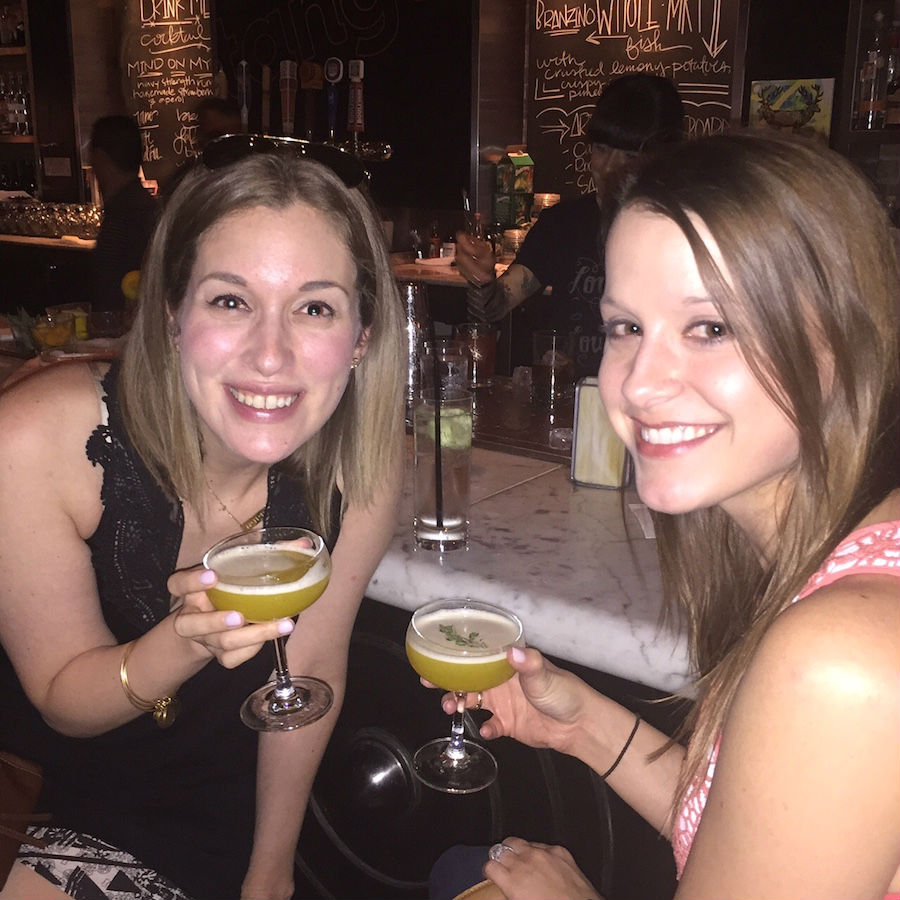 We stayed up for a while chatting and hanging out before going to sleep.
I was up super early Saturday because I was too excited to sleep. We all had coffee and hung around for a bit before getting dressed and heading to brunch at Oddfellows in the Bishop Arts District. Brunch was yummy with some sangria and waffles. Then we ran to lowes and to get ice and headed home to set up for our house warming party. As you know we bought a house a few months ago and we knew that we wanted to have a party when the weather got warmer. It was such a blast having all of our friends over. I made Sangria, Texas Caviar, and baked beans. Krystal made cookies an Andrew grilled hot dogs for everyone. We also had chips and salsa, fruit and veggies and I am pretty sure no one left hungry!
Everyone was so sweet to bring us such nice gifts and I was blown away by the generosity! More so I was blown away by how many of our friends wanted to come celebrate our new house with us. I love throwing parties so it was great to have so many of my favorite people around. We also played A LOT of corn hole!
Everyone left around 11 and then we all cleaned up and headed to sleep.
They left early Sunday morning and Andrew and I spent the day trying to get the house back in order and napping before heading to my aunts to celebrate Fathers Day with my family.
I love weekends where I get to see almost everyone I love. My face hurts from laughing and smiling so much!
Oh and I got the sweetest surprise from Krystal when she asked me to be a bridesmaid in their wedding this Fall. Andrew is the best man so I am sure that it will be a really fun wedding!
It really was the best weekend!
How was your weekend?