We are already a month into 2020 and that's insane to me! I feel like at this point the gym is starting to thin out a bit from people who have already dropped their new year's resolutions and people aren't talking as much in the "new year, new me" attitude. This to me though, is the time to kick it into gear. So many people fall off the healthy bandwagon in February but NOT ME! I am here for health. After spending pretty much all of 2019 pregnant and feeling kind of terrible about myself it's time to kick it into gear. So I want to share my favorite tools for a successful year. This is not only for fitness and physical health, but mental and emotional health as well as self-care too!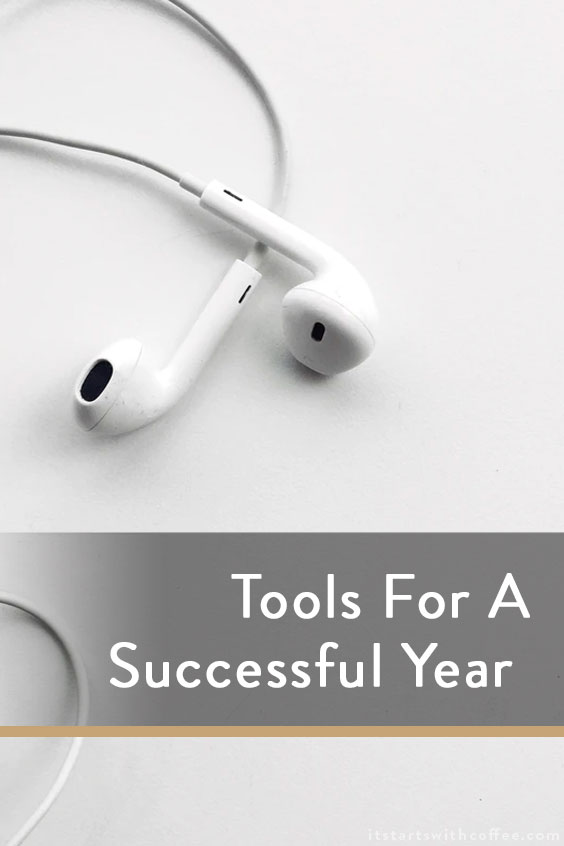 Tools For A Successful Year
Planner or Calendar: I personally love my Google calendar. I just like not having to carry extra things with me. However, I do keep a paper calendar at home which is great to be able to look at and see the entire week/month layout. My favorite paper planner to use is a Day Designer. I love how they are laid out and I am definitely someone who likes a page per day but also a monthly overlook.
New workout clothes/shoes: So, I personally feel like treating yourself to new workout clothes or sneakers is a great motivator for getting into shape. It's also a great motivator to try a new class or gym.
Vitamins/Supplements: Having the right vitamins and supplements for YOU can really make a difference in your health. I personally use this Collagen in my coffee daily and I have for 3 years. I also take Omega 3, Vitamin D, and prenatal vitamins (just like them better than regular vitamins) every morning. At night I take Magnesium to help me sleep naturally. But do your own research and consult your doctor on what you should take. These are just things that help me.
Goals: I have been writing yearly and then monthly goals posts for a few years now. I even wrote a post on how to set realistic goals. Setting goals for the year and then smaller goals per month is a great tool for a successful year. Especially if there are big goals you really want to meet.
A plan: To go along with goals above you need a plan. That's why I break my bigger goals down into smaller monthly goals. I also try to not set unrealistic goals. Having a plan of attack is key to me. For both my pregnancies I gained A LOT of weight(just how my body works) and I knew both times I wanted to lose weight but in a healthy way. Not a quick fix. With both, I have used Weight Watchers. I am only a short time into the journey for this weight loss goal but I know I'm making progress. I have a plan. Remember a failure to plan is a plan to fail!
Good attitude: The most important tool, in my opinion, is your attitude. You can accomplish SO MUCH with a good attitude. It keeps you motivated and going even when you don't see daily progress. But if you have a Debbie downer attitude you will not see it through.
Do you plan to utilize any of these tools for a successful year? I hope you do and I hope you keep me posted o your progress!