Who doesn't love travel? I think planning vacations may be one of my favorite things to do. Andrew and I are both huge traveling fans, and when we started dating we had our first vacation together planned before we hit the one month mark! Since we travel pretty often, I wanted to share my travel essentials that I do not think I could live without! A lot of these are warm weather specific, since you know it's April.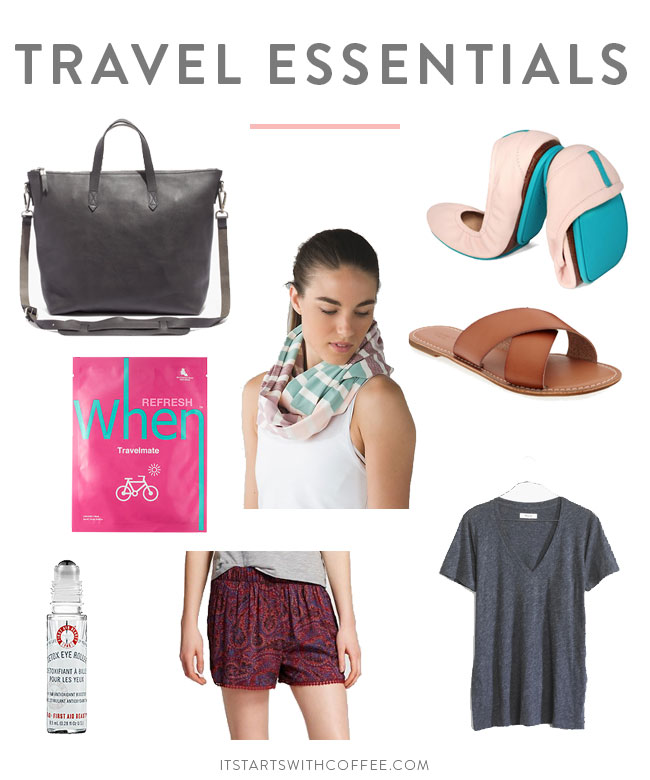 Of course these aren't my ONLY travel essentials. If you want to know what my carry on essentials are check this post out. I plan to share a lot more travel centered posts in the coming months so get excited and please comment below with anything you'd like to see!
What are your travel essentials?