Surprise! We moved! Still in the Dallas area but no more suburbs! We are back in Dallas proper. Lake Highlands to be specific. Lake Highlands is a cute area of Dallas that we have always loved and we were so happy to find the perfect house there. Our house in Sachse actually sold REALLY fast! We got an offer after 9 days and it worked out great. We hadn't found a house yet so the hunt was on and after looking at lots of houses we found our perfect one.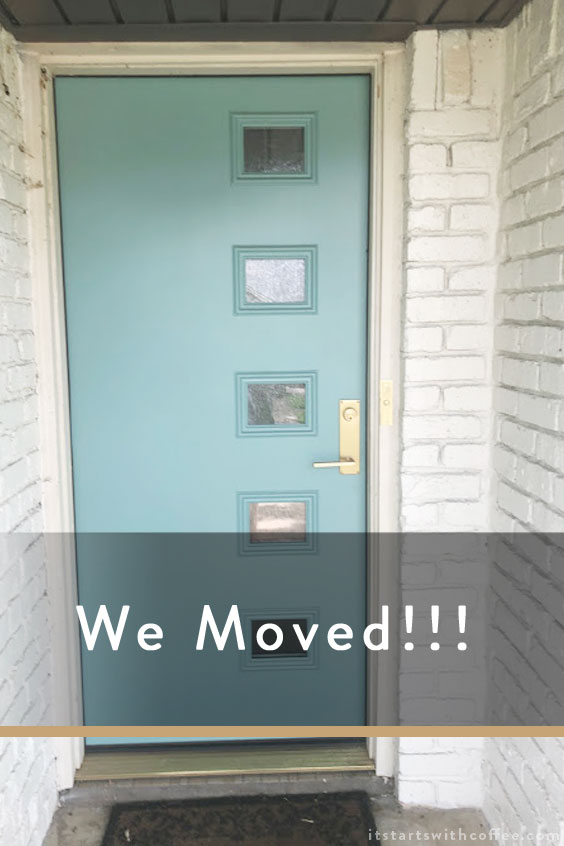 The why: We wanted to move for a lot of reasons but the main ones were:
Location: This house is just 10 minutes from Liam's current school. So rather than spending about 90 minutes in my car driving him to and from school I will spend about 10. It's also closer to Andrew's office. Plus it's closer to our pediatrician, the hospital we will have our baby at, my parents, and pretty much everything we do in Dallas.
Having another baby: We had more than enough room at our old house so having another baby it wasn't so much about the room. Our new house is actually a bit smaller! It was more the amount of time I would have to have her in the car taking Liam to and from school
Being closer to my mom: This is another part about having another baby. We've only been in our house a week and having my mom closer has already been super helpful. She came to help unpack and help with Liam so we could unpack. She also came to be here while we had workers here!
The when: Just this past week! We closed on Monday, and officially moved in Wednesday. Tuesday was spent having a zillion workers here.
The where: Like I said above in Dallas proper (finally again!) Not too far from where I grew up so we know the area well.
I plan to go into a lot more of the back end of things specifically the process of selling our house and our moving day. We worked with an amazing company, Callbox Storage and they could not have been more of a dream to work with! I can't wait to fill you all in. I hope to share some pictures from our new house once it's done. Right now it's about 60% done and the other 40% still boxes.
Moving with a toddler, while pregnant, in the summer is NO JOKE!
Thanks for all the well wishes on our move and our new house.