Happy Saturday! This is such a fun weekend and our last busy weekend before baby girl comes. Yesterday was our anniversary so we have a dinner date tonight at the restaurant we always go to. We had our rehearsal dinner there, celebrated one year of dating there, it was the second to last stop on my proposal scavenger hunt, and we go every year for dinner. Then tomorrow I have my last baby sprinkle with my friend group! Other than that Liam has little gym this morning and usual laundry, grocery shopping, etc. But before I wish you all a happy weekend, lets do some weekend reading.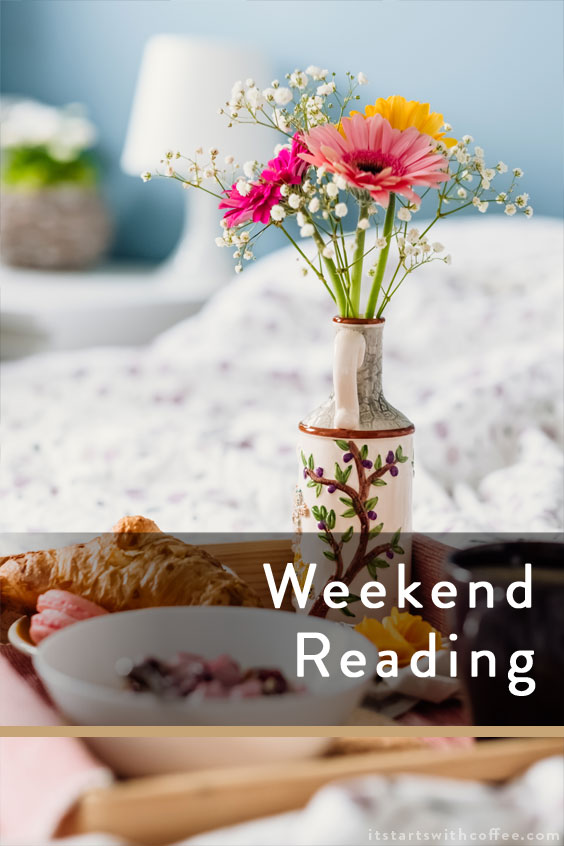 Weekend Reading
What we've been up to: So this week was a little busier than usual. Liam had off school Monday so I took him to Play Street Museum and we had a fun day together playing outside. Tuesday was pretty normal but I had a zillion errands and was exhausted. Wednesday and Thursday I did a LOT of work. Friday was our anniversary and Andrew worked from home so we worked together from the couch all day. Thursday night I had a mom's night out with the moms in Liam's class which was really fun.
Posts/articles I loved: 
Of course, Reese's are the best Halloween candy
Starbucks has a secret menu of friends themed drinks
22 greatest TV couples of all time
Grease 2 is superior to Grease and here's why
Absolutely doing this for Liams snacks
27 questions to ask your child instead of how was school
On my wishlist: Anything to wear POSTPARTUM I am all about buying stuff I can fit into after this baby comes.
These cozy tunics
This pullover that's a huge splurge
More of my favorite leggings
Posts you may have missed:
19 productive things to do each weekend
Do you have any fun plans this weekend?