Happy mid November friends! This is such a low key weekend for us with ZERO plans and I am thrilled! Next weekend we are having a very small family party to celebrate Charlotte's first birthday. So this weekend we chill. But before I go off and attempt to relax with my family, weekend reading.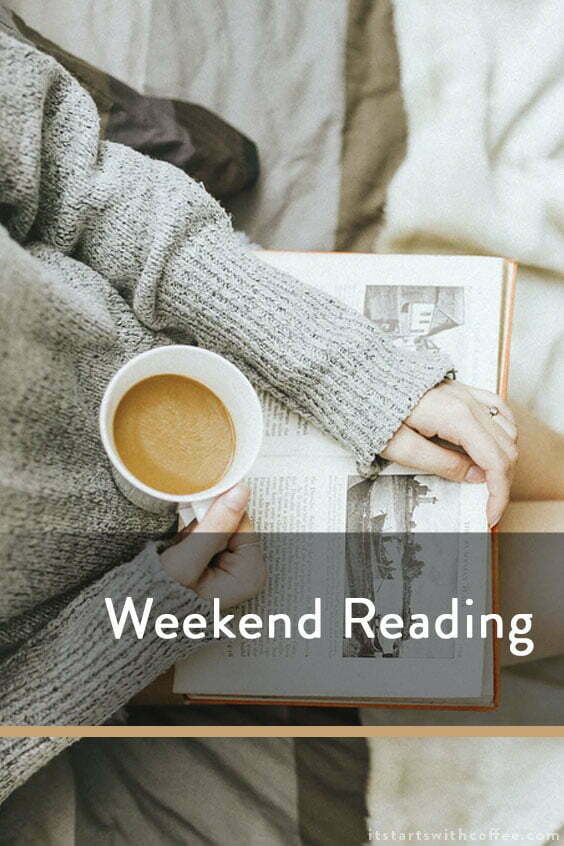 Weekend Reading
What we've been up to: This week was really good. I got a ton of work done, Charlotte had her first dentist appointment. We also started switching her to one nap which has been rough. Liam had a great week at school. Beyond that I've been working on things for Charlotte's first birthday and going through the kids toys to get rid of some things before birthdays and Christmas.
Posts/articles I loved:
37 easy recipes with under 5 ingredients
Totally here for this new Gossip Girl ish show
Amazing memoirs by celebs coming out this month
8 quotes to inspire you to slow down
Everything about the Friends reunion
Travel restrictions for all 50 states
On my wishlist:
This is for sure a want and not a need but I would love a new pair of Jcrew slippers
I decided to grab a pair of On Cloud running shoes after reading about a zillion reviews
Posts you may have missed:
Holiday gift guide: gifts for the ladies
How to stay productive during chaotic times
What are you up to this weekend?