I have done a few posts sharing 10 things I'm loving or into and you guys really seem to like them. I feel like it's a great way for me to share things I am obsessed with without doing a focused post on one subject.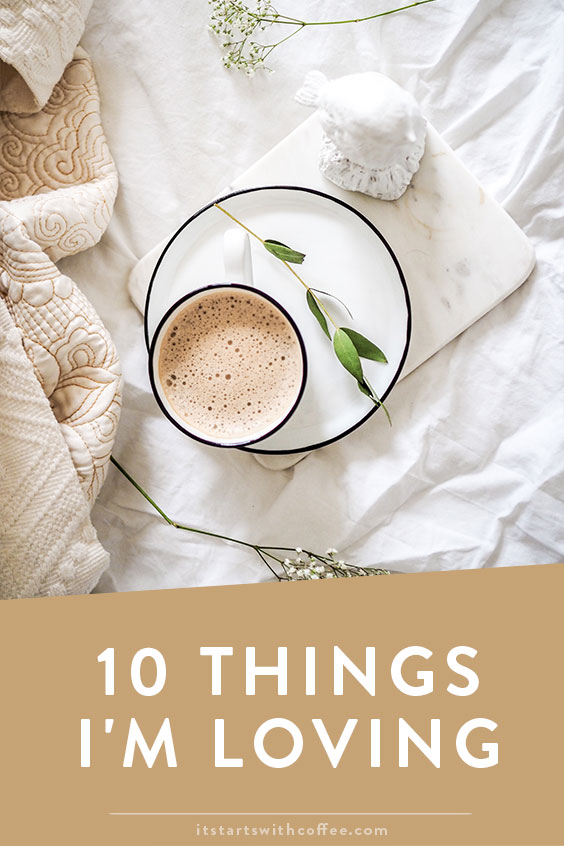 10 Things I'm Loving
Gap Pullover: My friend Teddi posted this pullover on her Instagram story and I had to have it. It was on MAJOR sale so I got 4! It's cozy. Perfect to throw on for the gym, with leggings and boots for a date night, even with pajamas!
Origins Face wash: I needed a new face wash before a trip and I read great things about this one. The price point was great and I swear my face has never felt so clean.
Yoga: I have gotten back into yoga recently and it makes me feel so great. I love the stretches and I love hot yoga. I feel so relaxed during and after.
Early Holiday Shopping: I am completely done with my parents, Andrew, and Liam. I also got something for our babysitters and a few close friends! Pretty much everything is wrapped too! It feels great to be done! Make sure to check out my gift guides for ideas!
Hot Chocolate K-cups: We have loved these for a few years, but when the temps dropped below 20 in Dallas these became another staple in our daily lives here. Love making one after dinner!
New To Me Podcasts: I have been listening to a few great new to me podcasts lately I wanted to share. Swipe Up is great for influencers, Glossy is fun for anyone who loves fashion, and Surviving Y2K will make you shake your head.
Younger: I started rewatching Younger from the beginning and god I love this show! It's a quick watch so if you need a good romance/comedy/feel good show. This is it. Diana is everything.
Chappy Wrap Blanket: Chappy wrap sent me this blanket and this blanket and I am obsessed. I bring them to any room I am in, in our house. I am OBSESSED (don't worry a giveaway is coming — TOMORROW). I am not being paid to post about this I am truly obsessed. How pretty is this design?
Drunk Elephant Moisturizer: I used my Sephora points and got a sample of this and immediately bought the full size. Perfect winter moisturizer for dry skin! It's thicker than most of the ones I have used which is why I love it.
Chanel Lipgloss: I needed a gloss that wasn't sticky and lasted more than 10 minutes. This is a bit pricey but fits the bill. This pink and this red are my favorites!
These are things I'm loving what are you loving?