This post is sponsored by The Libman Company but the content and opinions expressed here are my own.
OK mama friends, when you were pregnant how many times did someone say to you "your house will NEVER be clean!" Well I heard that ALL THE TIME. It used to really annoy me. As a type A neat freak I knew I wanted a clean-ish house. Even with a baby/toddler. I want to share 3 ways to contain toddler messes for anyone who, like me, likes to keep their house as clean as they can, especially with school starting and the holidays right around the corner (oh trust me they are coming!)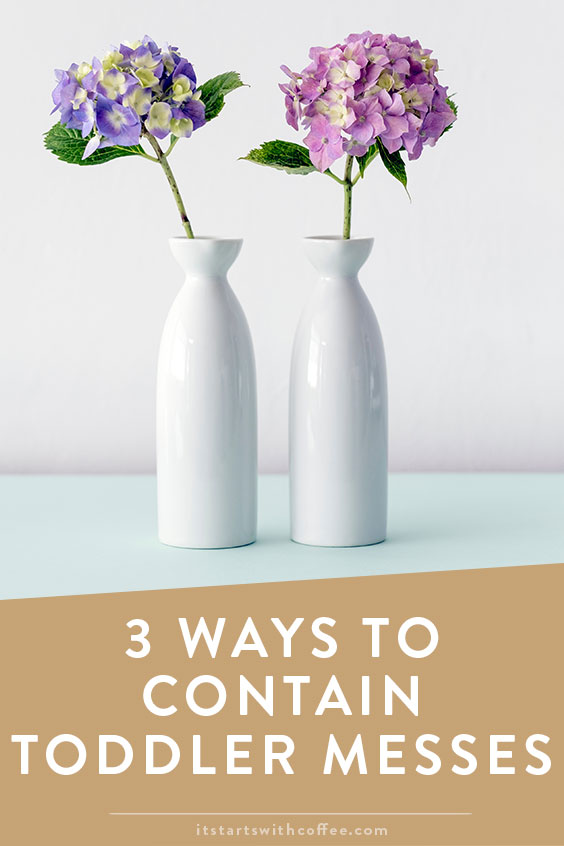 3 Ways To Contain Toddler Messes
Give them their own space (when possible): We are lucky that our house has a bonus room upstairs. We use it 3/4 as Liam's playroom and 1/4 as a workout space for us. This is great because he knows this is where we play. His room is for sleep and this room is for fun! It's a room he has complete freedom in. Spills are also ok because we use our Libman Spray Mop (more on that below!)
Clean As You Go: One of my BIGGEST tips is to clean as you go. When Liam is eating a meal I clean up the dishes used to make the meal. Once he is done I try to clean the floor around the high chair. The Libman Freedom® Spray Mop is my GO TO. This kid knows how to make a mess. His favorite foods are hummus, watermelon, tomatoes, applesauce, and oatmeal. Lets just say our floor can get a bit mess. The Libman Spray Mop has a neck that swivels 360 degrees for extra control to reach tough spots. For me that's under counters and tables!  It comes with a thick microfiber pad that cleans deep and is machine washable up to 100 times, which is great because we wash it often!  Use the Libman Freedom® Spray Mop to clean your wood floors, laminate, tile, marble, linoleum, stone, and more. AKA all the floors! No batteries, no special cleaning products, no nasty pads to throw away after! Our kitchen always looks clean! Make sure to also check out their Wonder Mop, Buckets, and Tornado mop! The Libman Company has something for everyone!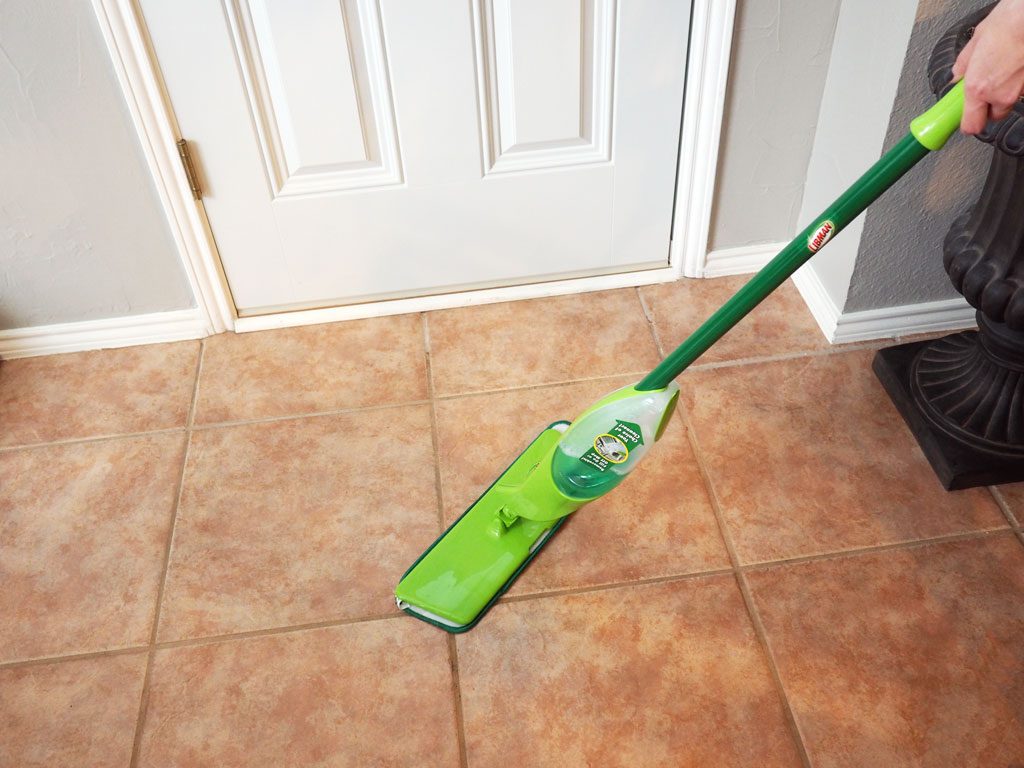 Straighten Each Night/Nap time: When Liam is asleep we straighten the playroom up so he has a fresh start the next day — to destroy it haha! We also straighten his room before bed and restock the changing table with diapers, wipes, etc. It makes for an easy next day for sure. We also clean all his cups, and run the dishwasher at night. That way the next day isn't stressful for anyone.
What are your ways to contain toddler messes?