Thank you to Grove Collaborative for partnering on this post. All opinions are my own. 
A few weeks ago I said that my word of the year for 2020 was health. Not just fitness but overall health in every aspect from the products I use, to how I treat my body, my mind, etc. One thing I want to share is how we are using Grove Collaborative to better our home health in 2020 and to have a healthier, simpler New Year.

A Healthier, Simpler New Year
Why we use and love Grove Collaborative: Using clean products is really important to me. It started a few years ago when I had Liam with just subbing out my deodorant and really went from there. The more research I did the more I wanted to change. Especially now that I have 2 kids I want to make sure the products we are using as a family and personally are as clean as possible. With health being a big part of 2020 for me, it only made sense that we would look to a service to help us achieve these goals. Grove Collaborative's products are healthier and environmentally friendly. You will find items like reusable straws, cleaner home products and beauty products, even things for babies such as diapers, wipes, and baby wash. So for us, it's a one-stop-shop for so many of the products we use EVERY SINGLE DAY. From shaving cream to baby wipes, to toilet paper, and household cleaners and hand soap. Products are non-toxic, effective, sustainable, and cruelty-free.
Delivery Makes It Easier On You:  With two kids I am here for anything with delivery. Knowing you can have things delivered to your home quickly and easily is key. You can even have certain products shipped monthly. So if it's things you know you use a lot (soaps, baby soap, diapers, toilet paper, all-purpose cleaner) you can have it shipped to you monthly! You don't have to remember to order or have a late-night run to the store to get it. You can pause shipments at any time if you need to as well. You also don't have to use recurring shipments and can order one-off things as you need them.
The Products: I have tried A TON of products from Grove Collaborative. Some of my favorites are Alba shaving cream, Seventh Generation wipes and diapers, Weleda skin food, Mrs. Meyers tub and tile cleaner. There are SO MANY things to try you really can't go wrong.
Do you want to try out Grove Collaborative???
All new customers will receive the following in their first order of $20 or more: 

Mrs. Meyer's hand soap

Mrs. Meyer's dish soap

Mrs. Meyer's multi-surface spray

Grove caddy

Grove Walnut Scrubber Sponges

60 day VIP trial

When new customers spend $39 or more, they will also receive a free Grove stoneware tray, in addition to the other free items!

New customers will be able to pick their own scent of Mrs. Meyer's products. 

Existing customers will get a free set of Grove walnut scrubber sponges.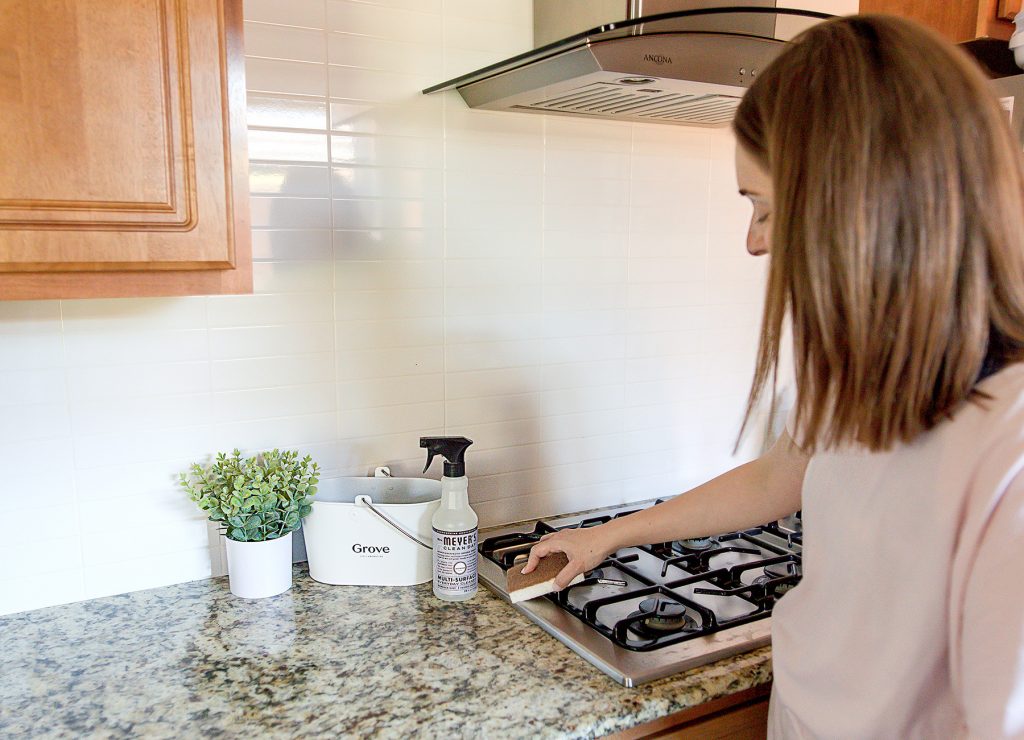 Have you tried Grove Collaborative? Will you give it a try if you haven't??