Happy March! Hard to believe the 3rd month of the year is upon us. I have a 3-year-old and a 3-month-old as of a week ago. WHAT!? Well anyways it's time to share my March 2020 goals as well as a look back on how I did with my February goals.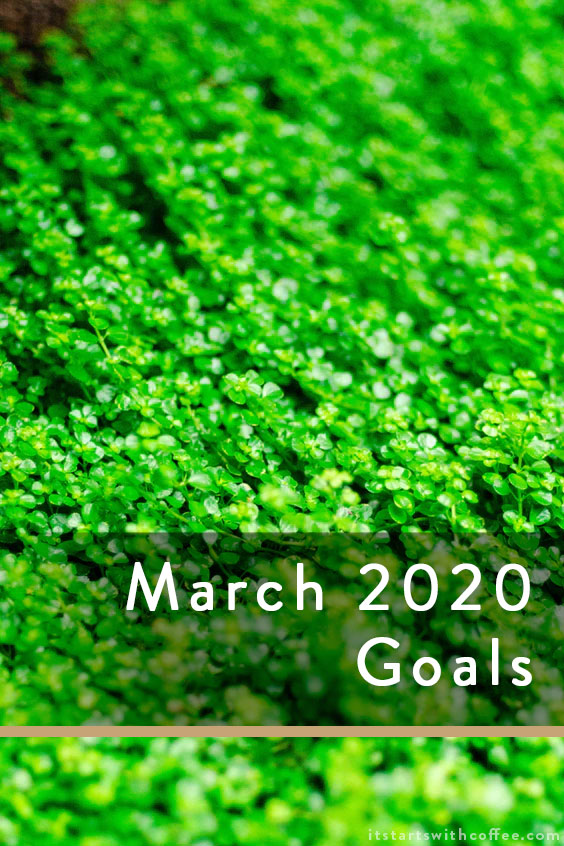 March 2020
In February I wanted to…
Continue my workouts, and tracking with WW and hopefully see more progress: Yes I saw a little progress. I lost 6 lbs this month! I lose weight VERY VERY slowly and always have so this is big.
Read 4 books: I read 2 ugh fail. But both were excellent! I read Jessica Simpsons memoir and a great book called Our Stop.
Daily 10K steps: I think one day I had 9800 because I didn't realize I hadn't hit 10k.
Have a date night with Andrew: LOL yes Saturday night we got it in right under the wire.
Celebrate Liams birthday BIG (he's turning 3 this month): YES! WE had a big Thomas the Train themed party! So fun!
Send Valentine's cards to 3 friends: I meant to do this and didn't ugh.
Be better about scheduling Pinterest content: Working on it but not as good as I had hoped.
Work on April blog content: I am about half done
Continue purging/organizing our house: Yes I feel like this is a constant daily activity!
In March I want to…
Continue with my workouts, WW, and daily 10K steps
Read 3 books
Have a date night with Andrew
Finish April blog content
Sign Liam up for swim lessons for summer
Do more activities during the week with Charlotte
Work on Instagram story-ing more and sharing more about my day to day life
Work on plans for our summer trips
Have more focused 1:1 time with Liam
What is one of your March 2020 goals?