My mom taught me at a VERY young age to properly thank people for gifts and for nice things they do for you. Whether that is thanking someone for holding a door open or writing a thank you note immediately after receiving a gift. With a baby boy on the way in just 4-ish months I have been writing lots of thank you notes for sweet gifts. I remember back when we got married wondering what thank you note etiquette for gifts was. I am partnering with Minted today to bring you some great ideas for thank you notes and a few tips on thank you note etiquette.
Thank You Note Etiquette
First I wanted to share the thank you notes we chose to use for baby gifts that we receive as well as for baby shower gifts! I think these turned out so cute. I wanted something simple and for a baby boy on the way.
I also really love these: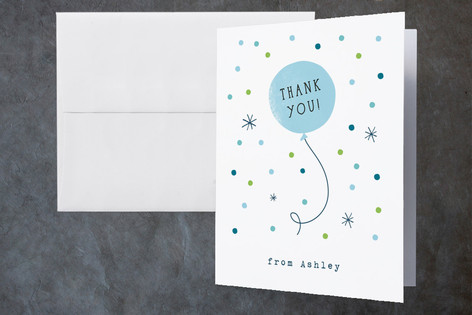 For baby gifts whether given before, during, or after a shower the proper thank you note etiquette is before the baby is born or within two months of the birth! I tend to try to write thank you notes as soon as I receive the gift. I think it's so much easier to stay on top of it that way. I did that with our wedding gifts and even after showers with a lot more gifts it was just easier to do it ASAP!
If you are getting married the proper thank you note etiquette is 3 months from the receipt of the gift. Not one year from the wedding or 3 months from the wedding but from the day you receive the gifts. FYI, I got this information from none other than Emily Post. I love these wedding thank you notes from Minted!
I love the option of having a photo of the two of you on the cards. Either from the wedding itself or maybe an engagement photo. If not then the basic thank you note options are always a winner!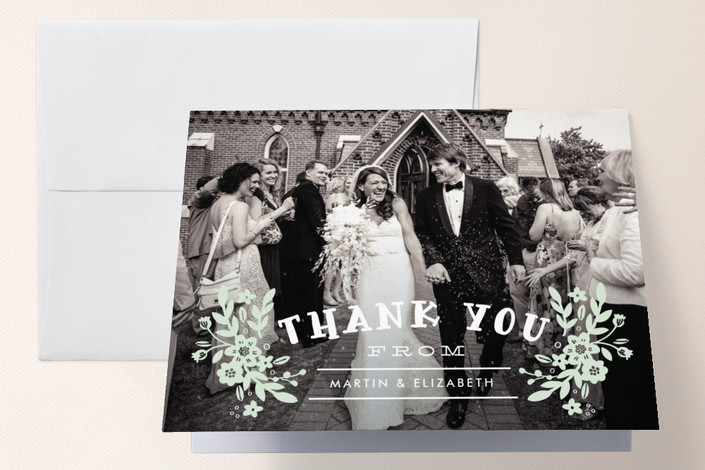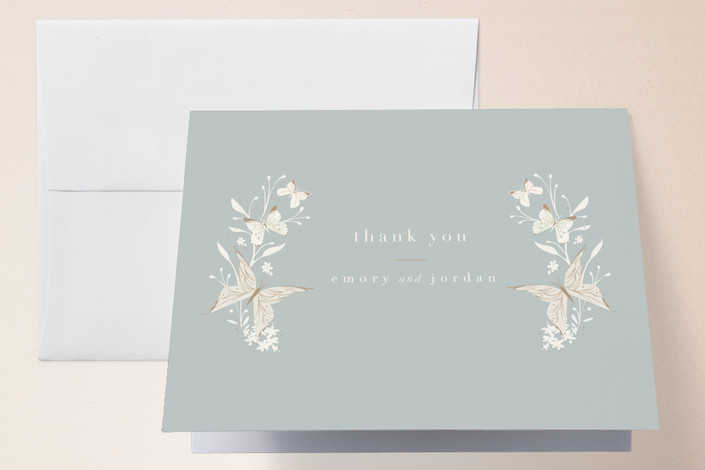 For weddings or babies don't forget to properly thank people who threw you showers or lunches. I can't imagine how upsetting it would be to put in all the work for a shower and not get a proper thank you. Those kinds of events I would write a thank you note ASAP! Try to send a note the day of or the day after a shower while details are fresh in your mind.
What do you think proper thank you note etiquette is or should be?
This post is sponsored by Minted. All opinions are my own.