Happy weekend friends! I am so happy it's the weekend because we have a few fun plans! Tomorrow (weather permitting) we are having 3 little boys from Liam's class over to play outside to celebrate his birthday a little belated. I am also getting my nails done. Then Sunday we are going to see my grandparents. But before all of that fun, it's time for some weekend reading.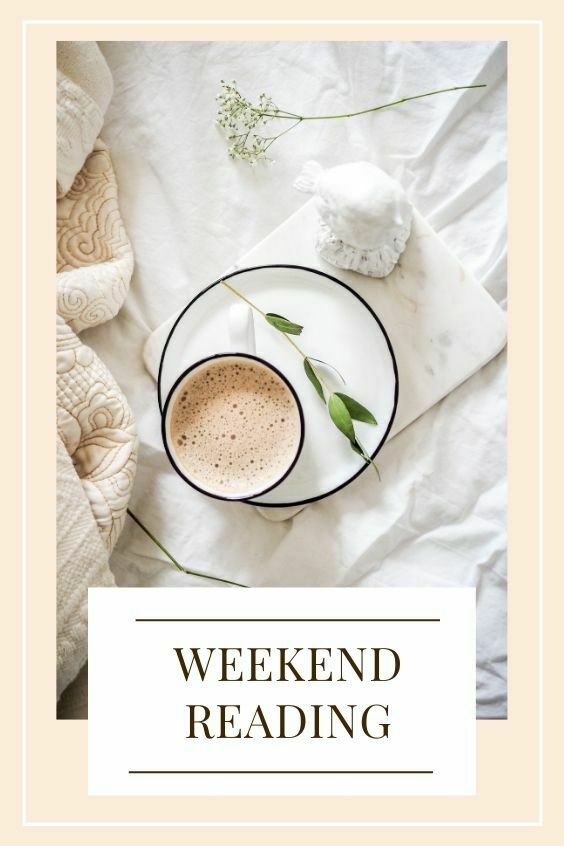 Weekend Reading
What we've been up to this week:
This was a pretty uneventful week which honestly felt great. Liam had school, Andrew worked, Charlotte had her 15 month check up. I did work and also recorded a Podcast episode with The Gossip Guys that will come out Monday! After the craziness of last week it was nice to have a normal week.
Posts and articles I read and loved:
No stress spring cleaning tips
I always love to hear about people's review of TikTok skincare products
Finally toddler face masks that actually fit!!
7 ways to make great coffee at home
Best books to read this February
What happens when moms break
I really love this article on stopping caring what other people think
I need this collab from Meena Harris and Bridgerton 
10 things to do before and after to maximize a workout
How to recharge when you suck at relaxing
Wellness essentials that will elevate your afternoon
Items on my wish list:
Really want to grab a new pair of waterproof Birkenstocks for summer
This dress from Anthropologie is summer perfection
Wanting to snag some new denim shorts for summer and these are so cute
Blog posts you may have missed:
I hope everyone has an amazing weekend and that you get to spend lots of time outside!
What kind of fun are you up to this weekend?