Happy Saturday friends! I hope everyone had a great week! I got such great feedback on this post last week so I am so glad to be doing it again! Hope you enjoy another weekend reading!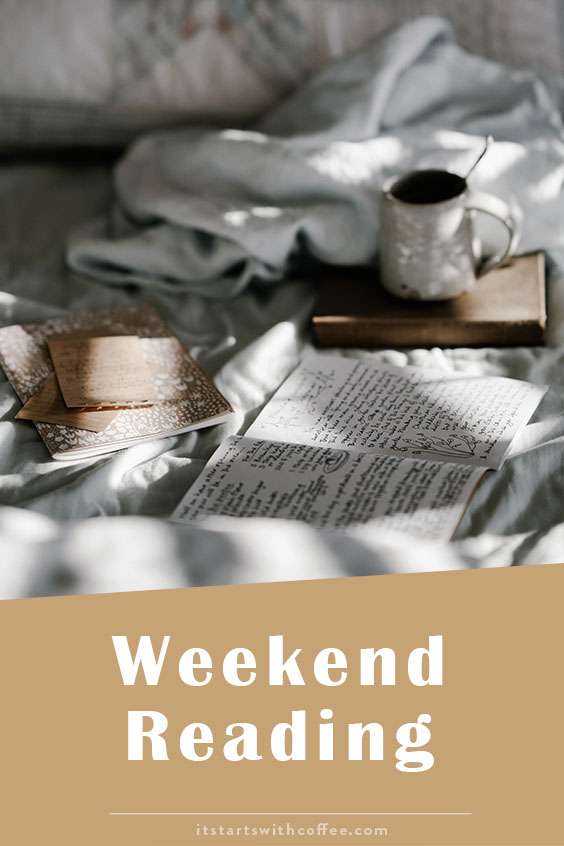 Weekend Reading
What we've been up to: Liam started the week with an ear infection (his second in less than 2 months). Sadly, it really knocked him on his butt and we ended up spending most of our week at home. Thankfully the weather cooled off and I still took him for some walks.  Other than that we had a really low key week which is always nice. This weekend is also super low key! We have a visit to Little Gym on the agenda as well as normal weekend errands. Not much else so I am hoping to get in some good reading time!
Favorite Articles/Posts of the week:
Interesting Article About Goop
Why marriages need alone time
If you've ever taken kids to the beach this will speak to you
Love this article about how Orange Is The New Black is still worth watching
Love these book selections on Real Simple
How much privacy should kids have?
How To Have a Positive attitude?
Bots, Comment Pods, and Influencers OH MY!
Are you a Keto person? There are 10 Starbucks drinks that you can still have!
What's On My Wishlist:
Would LOVE these leggings for fall
Really love this Madewell bag super price friendly too
A cozy sweater to live in all fall
Prettiest pink sneakers
I will be living in this all fall
Posts You May Have Missed:
Did you read anything cool this week?