Happy weekend! This week was a weird one. More on that below! This weekend we have Little Gym as usual and getting Liam ready for his summer "camp" program that starts on Monday! He is going a few hours a day 4 days a week and he is so excited! Other than that we are going on a date night tonight! WOOOO! It's been a long time coming! Haha. The last month has been so busy and finally we have a free night. But first, weekend reading!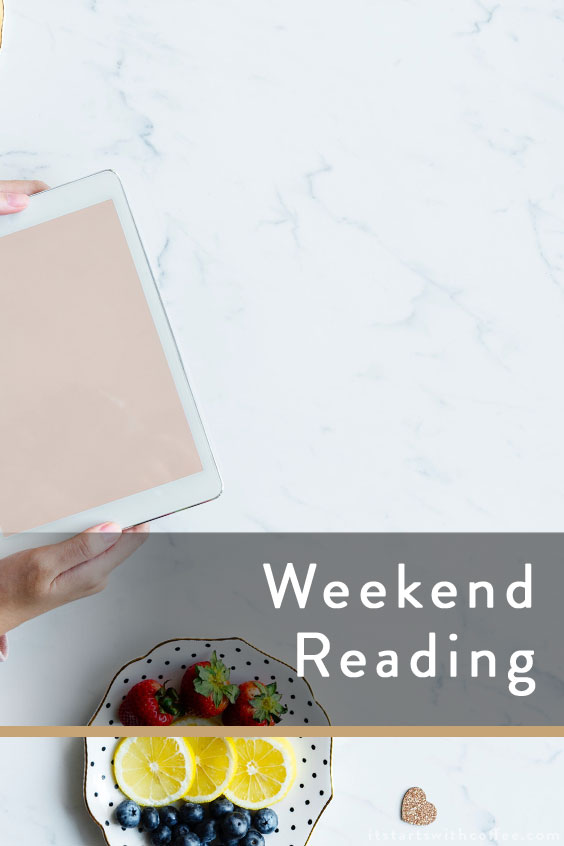 Weekend Reading
What we've been up to: So Monday, Memorial Day we had a pretty chill day. We got smoothies as a family, ran around a bit, and played outside! Tuesday Andrew worked from home and I got a good workout in . Wednesday we had INSANE storms here and we drove through them. We went to Great Wolf Lodge but Liam ended up getting sick so after a full day of fun we came home. We were supposed to stay for 2 days but it's OK we did a lot! He did his first build-a-bear and rode his first ride. Friday was errands, a workout, and some splash pad time for Liam. Busy but really fun week.
Posts/Articles I loved:
Really interesting article from a woman who raised 2 CEO's
I love a good rom-com meet cute
19 places to travel this summer
10 sleep tips for baby's first months
How often should you do yoga?
On My Wishlist:
This headband that's silly expensive
A great $24 dupe for the headband above
Super cute rose gold sneakers
Posts You May Have Missed:
5 Reasons You Need To Try Beautycounter
Blasts From The Past:
10 things you can organize in under 30 minutes
What are you doing this weekend?