Happy Saturday friends! I hope you all had a great week. We have a fun day ahead but I wanted to pop in and share my weekend reading with you all and I am love love loving the feedback!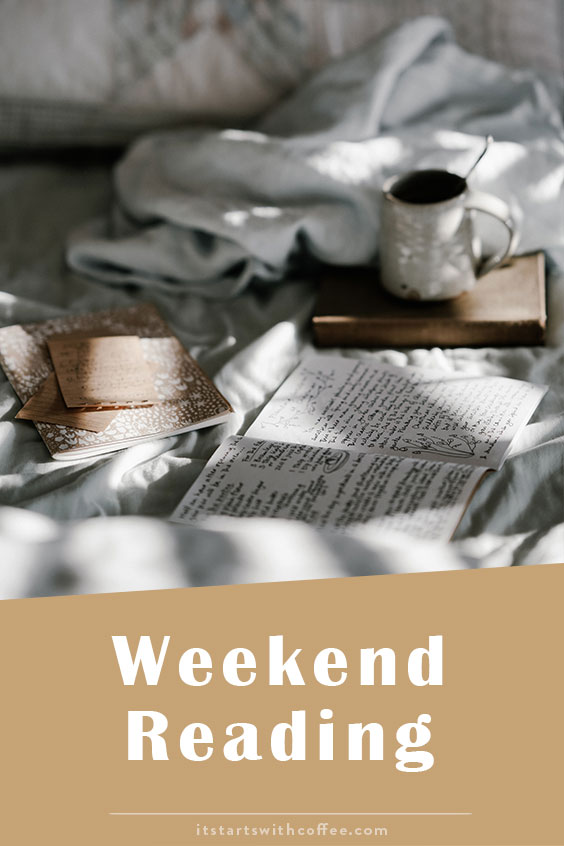 Weekend Reading
What We've Been Up To: Well last weekend I got very sick with a stomach bug that Andrew and Liam had first. Then Monday Liam started Mother's Day Out. He goes MWF and he loves it and has adjusted better than we could have hoped! Today we are heading to Little Gym and a friend of Liam's birthday party. Hopefully other than that a weekend of no one sick!
Favorite Articles/Posts This Week:
We have most of these for Liam but I see so many we need
I was sobbing reading this
Why you should never ever comment on a child's size
Super interesting article about losing friends as an adult
The 9 moms you meet on the first day of school
Great article if you have ever had a NICU experience
Should you be sleeping in on the weekends?
On My Wishlist:
I desperately need a new bra and I have heard great things about this one
I can't wait for this Justin Timberlake book on preorder
Would love a new pretty fall lip gloss
I love this cozy sweatshirt perfect for school drop offs
Posts You May Have Missed:
5 Wedding Items I Regret Registering For
5 New To Me Beauty Products I Love