Happy weekend friends! We have some very exciting things on the agenda this weekend: mostly just outdoor family time and Charlottes 6 month photos! Hard to believe she will be 6 months old next Saturday! But before I jump offline for the weekend, weekend reading time.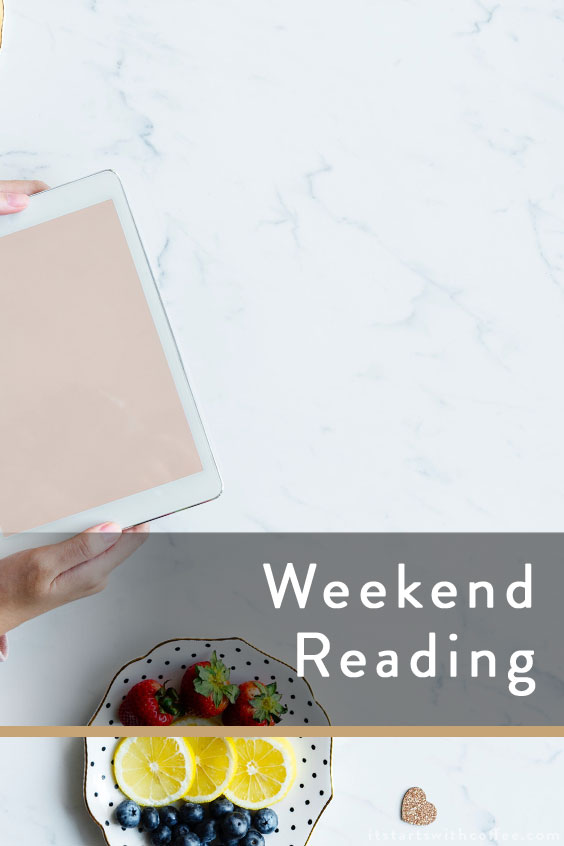 Weekend Reading
What we've been up to: This week I tackled making Charlotte some new baby foods (pears, and mango/sweet potato). Liam had lots of outside time. Andrew and I got work done (hooray). Charlotte and I did some social distancing walks with friends. All around a great week in our house.
Posts/articles I loved:
Center Stage was one of my favorite movies in high school and now
Every difference in the Normal People TV show and Book
8 Tips to becoming an excellent conversationalist
The ultimate Summer 2020 reading list
My mom told me about Hollywood on Netflix and I am hooked
11 inexpensive ways to feel like yourself again
Your work from home style based on your enneagram
How to start a vegetable garden with kids
On my wish list/recent purchases:
I snagged these cropped pullovers from Aerie in 4 colors on major sale *still on sale!
Loving this simple black crossbody
Posts you may have missed:
How I work out at home with a baby
Books to read when you need a mental escape
What are you doing this weekend?