I love a good motivational blog post. They are honestly my favorites to read and write. Not only do they give me motivation but they really make me strive to do better in so many aspects of my life. I know a lot of you like writing them as well so I wanted to share 25 motivational blog post ideas you can use on your own blogs.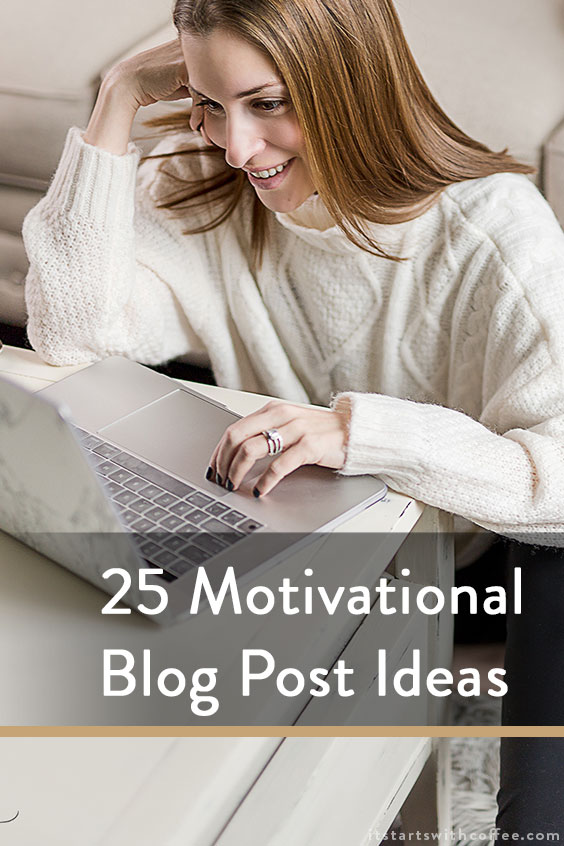 25 Motivational Blog Post Ideas
Morning routine
Evening routine
Things you get done on weekends
How you meal prep/plan
Exercise routine
Workout ideas
Healthy meal planning/recipes
Financial/Savings hacks
How to organize or declutter a small space
20 things to do in under 20 minutes, 10 minutes, etc
What's in your handbag, gym bag
Things that make you happy
How to make every day the best day
Productive things you do daily
Favorite organizational apps/products
How to stay healthy
How to emotionally declutter your life
Best time management skills/hacks
30 things to do before you to 30, 25 before 25, 40 before 40, etc
Anything on meditation
How to brighten your mood
What you do for self-care
Monthly goals/yearly goals
How to make the most of your mornings
Motivational podcasts you love
I would love to know what kinds of motivational blog post ideas you like or would like to see?