This is a sponsored post written by me on behalf of NeoCell. All opinions are 100% mine.
I am settling into my second trimester of this pregnancy and parts of it are FLYING by, while others seem to drag on. When I was pregnant with Liam I went to the gym, drank green smoothies, and tried to eat somewhat healthy, but truth be told I really didn't do as well as I could have. This pregnancy, while I have splurged on food more, I am trying to stay healthy overall. For my pregnant ladies out there or ladies who want to be pregnant someday I wanted to share 4 ways to stay healthy during pregnancy with you! These are what I am doing that I feel have worked great so far.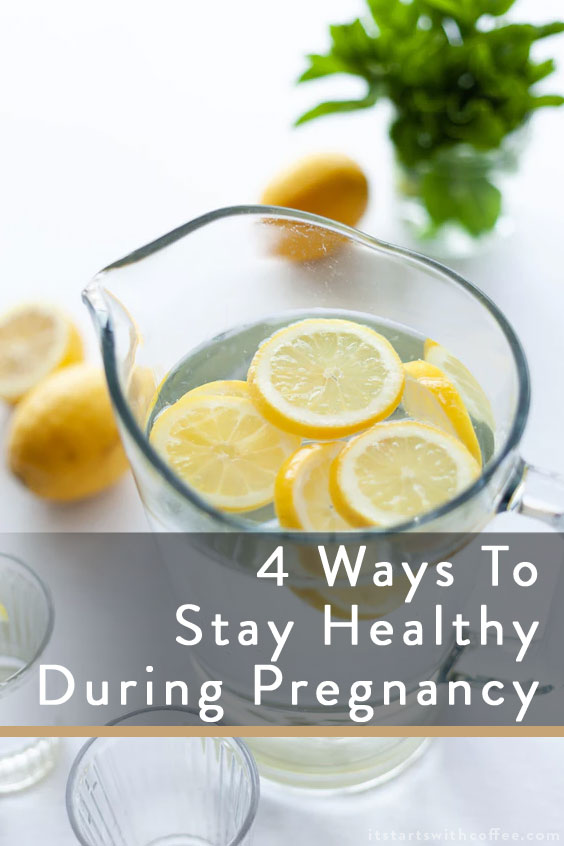 4 Ways To Stay Healthy During Pregnancy
Drink a ton of water: I think this is the most obvious of healthy things you can do when pregnant. I personally am thirsty all the time so this isn't even hard for me. I use this tumbler every day and try to fill it up 3 times. If I feel like I am slacking on the water I will add lemon slices, cucumber slices, or something else to it. An infuser bottle is great too if you like some flavor. Another fun combo is cucumber and pineapple!
Move your body: When I was pregnant with Liam I went to the gym EVERY SINGLE DAY! However, I don't feel as though I had a good workout every day. Some days I just slacked. This time I am doing it a bit different. I could not work out till week 9 but I immediately went back to doing cardio and weights for 40-50 minutes 5 days a week. I am also mixing in barre classes. I have gone 3 times a week at least for the last couple weeks. I feel like this really pushes me to stay more toned and that's something I really need.
Take vitamins and supplements: When we were going through fertility treatments I stopped any and all supplements aside from prenatal vitamins. When I switched back to my OB she encouraged me to get back on them. *You absolutely need to talk to your doctor about your supplements and anything you want to take during pregnancy. What works for me and my doctor may not work for you and yours. One thing I am so happy to be back on is collagen supplements. You guys know I have been a collagen devotee for about 2 years now. The Collagen I am currently using is NeoCell Super Collagen™ + C. You can Buy NeoCell Super Collagen + C at Sam's Club Today!.  I see such a difference in my hair, skin, and nails and honestly it just makes me feel good. Did you know that collagen is a key ingredient for the Holistic Health and Beauty for Younger Consumers? I'm sure you've seen collagen talk all over the past few years. I feel like my skin was a little dull but now that I am back on the NeoCell Super Collagen it feels so much more glowy and youthful. I also make sure to take my Prenatal vitamins and Vitamin D as I am very vitamin D deficient.
Try to live the 80/20 rule: For me this is probably the hardest. Being pregnant I have a huge sweet tooth and also want all the carbs. When I get something in my head I want to have it right then. I spent an entire barre class last week thinking about pizza. True story. I try really hard to eat just as I did before I was pregnant with a few splurges here and there. Truth be told the first 3 months the splurges were daily because there were just very few things I could stomach. I am doing a lot better now though!
I know for me it's not about how I look as much as how I feel. The body will do what it needs to during pregnancy but the better you feel the more you will enjoy it!
What do you to to stay healthy during pregnancy?
Buy NeoCell Super Collagen + C
*These statements have not been evaluated by the Food and Drug Administration. This product is not intended to diagnose, treat, cure or prevent any disease.
*all photos by Jenny Havens Photography