Happy April Fool's Day and happy April! It's not only a new month, but it's both Andrew and my birthday weeks! My birthday is Friday, and while we can't do what we had originally planned I am enjoying a day at home with my favorite people. Obviously my March goals were written and posted before social distancing and shelter in place so some things were just not possible to do.  But I do want to share my April 2020 goals as well as how I did in March.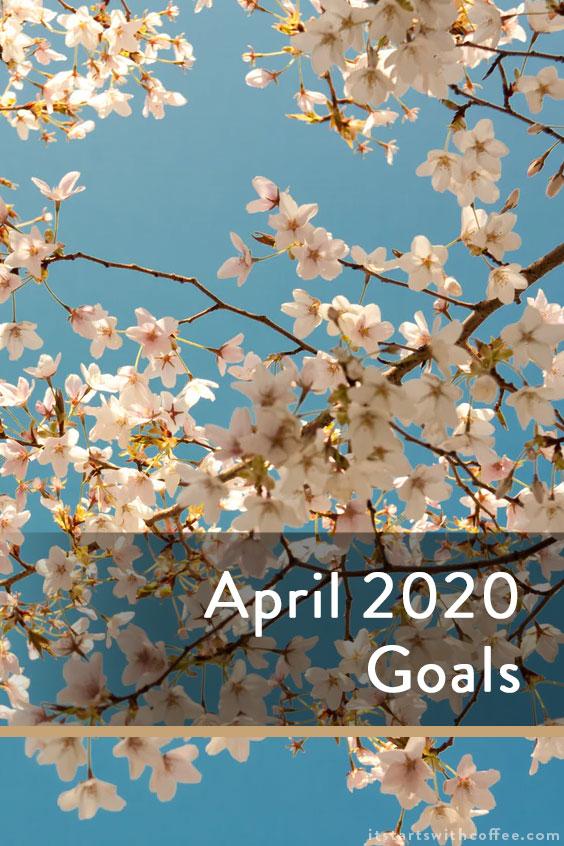 April 2020 Goals
In March I wanted too…
Continue with my workouts, WW, and daily 10K steps: Yep I feel like I did really great this month and lost weight even with everything going on.
Read 3 books: Yes I read 4. Not much else to do haha.
Have a date night with Andrew: No we really couldn't have any dates with closures and staying at home.
Finish April blog content: Yep that's done.
Sign Liam up for swim lessons for summer: No because we don't really know what summer will look like with the current state of things.
Do more activities during the week with Charlotte: Charlotte and I were supposed to start music class this month but we weren't able to with closures.
Work on Instagram story-ing more and sharing more about my day to day life: I do feel like I have done better here.
Work on plans for our summer trips: We still have our trips booked but will cancel them closer to depending on whats going on. So we haven't done much in the way of planning activities on them.
Have more focused 1:1 time with Liam: YES! One great thing that has come out of being at home is the time I am spending with Liam.
In April I want to…
Continue workouts, WW and 10K steps daily
Read 4 books (now that Charlotte isn't up at night I don't feel as tired)
Work on having a date night at home once a week with Andrew
Post more to Instagram
Work on Pinterest growth and scheduling
Work on May blog content and get it scheduled
Go through my closet and purge clothes/shoes
Re-organize Liams clothes and purge
Try to find an online music class I can do with Charlotte
Work on Liam's homeschool work in a more organized way
What is one of your April 2020 goals?