When we were on our cruise with Princess Cruises in February, one of the nights we had the absolute luxury of attending a Chef's Table Lumiere experience. What this means is we got a backstage type look at the kitchen, we got to meet the head chef who was beyond welcoming and informative about how the kitchen runs, and a lot of the ins and outs of what feeding an entire cruise ship of people is like. We got to enjoy some yummy champagne while we tried tons of amazing appetizers. This was my first time eating Ceviche and I loved it! So much so that not only did I shock my husband, but I knew we had to replicate it when we got home. I wanted to share my Chef's Table Lumiere Inspired Ceviche Recipe with you.
Andrew and I set out this past weekend to get all of our Ceviche supplies. Then for a special Sunday meal we made our Chef's Table Lumiere Inspired Ceviche Recipe. Here is how we did it:
What You Need:
1/2 pound bay scallops
1/2 pound shrimp peeled and deveined
1 tablespoon salt to taste
Juice from 5 limes
Juice from 3 lemons
1 cup finely chopped red onion
1 cup chopped cilantro
1 cup peeled and chopped cucumber
1 peeled and chopped avocado
1 large seeded and chopped tomato
(Place chopped veggies in separate bowls to the side)
What You'll Do:
Rinse shrimp and drain.
Cut each piece in half. Place shrimp in a glass or ceramic bowl (try to not use plastic or metal as it may affect the taste)
Chop scallops and add to bowl.
Mix in the lime, lemon juice, red onions, and salt.
Cover and refrigerate for about 4 hours.
The lime and lemon juice will cook the seafood while it is marinating.
Mix in chopped tomatoes, cucumber, cilantro, avocado and refrigerate for another hour to marinate.
Stir and serve
**Optional: Garnish with a wedge of lime
Chefs Table Ceviche: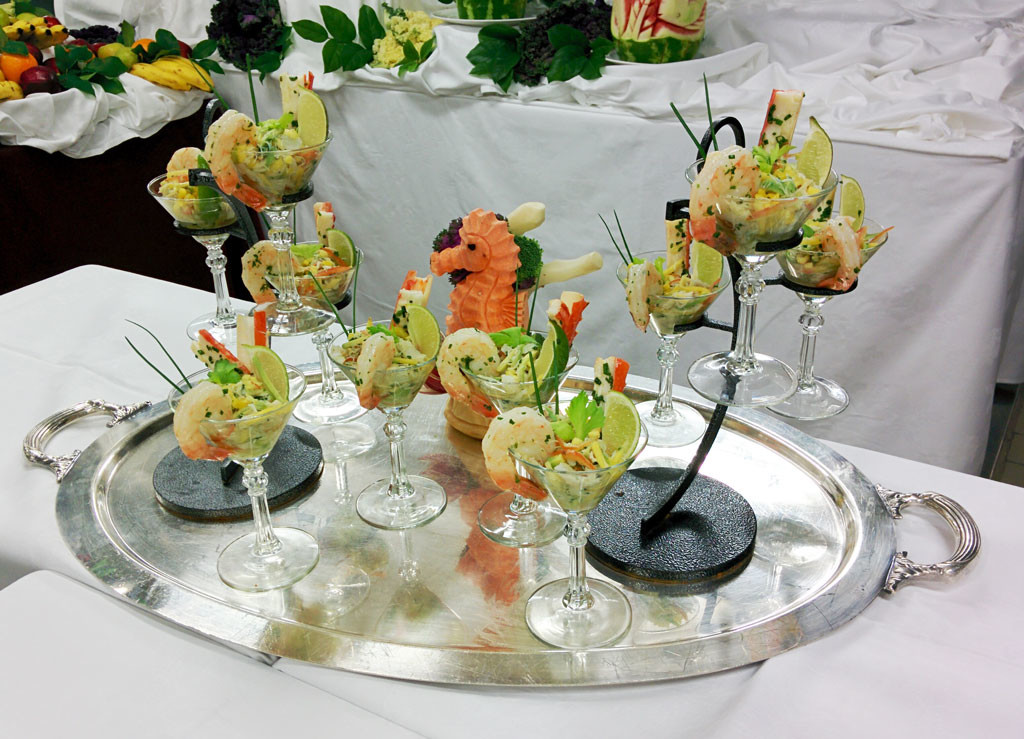 Our Ceviche:
We had a blast making our Chef's Table Lumiere Inspire Ceviche Recipe, and honestly it wasn't too hard. There are a lot of ingredients and it is a bit time consuming with the prep, but it's for sure worth it. While I know it doesn't hold a candle to the Ceviche we had on the ship. It still tasted amazing! I highly suggest trying it for a fun at home meal that's a little fancier than normal. Plus for us, it's a great reminder of not only a wonderful experience on our cruise but how amazing the cruise was in general. We really had the best time and I hope to replicate some more of the great food we had in the future.
Are you a Ceviche fan?
Other Cruise Posts:
This is a sponsored post in partnership with Princess Cruises. As always all thoughts and opinions are my own. Thank you for supporting the brands that support It Starts With Coffee.