I feel like this month is going so fast. I say this every day, but seriously, time slow down a little. I haven't even gotten to enjoy the holidays yet! Part of that has been because I have been feeling a bit run down. Call it exhaustion, call it normal allergies and holiday sniffles, but yo girl is not feeling great. I talked in this post about feeling your best during the holidays. Lets talk about how to have a healthy holiday season. I wouldn't want you guys to miss out on any of your holiday fun 🙂
Arm yourself with defenses: I carry hand sanitizer EVERYWHERE. While that is great and I can arm myself against germs somewhat, I still have horrible allergies. So even if I'm not sick some days I feel sick. Ricola Dual Action Cough Drops are a multi-symptom cough drop that provides relief for coughs and sore throats, all in one drop. These have been a lifesaver lately. I have been so congested! Dual Action Cough Drops combine a unique blend of ten natural Swiss alpine herbs, natural menthol and soothing syrup center for fast, safe relief you can trust. So great. I have talked so many times about my love for Ricola products and these are no different! Dual Action Cough Drops come in two delicious flavors: Swiss Cherry and Honey Lemon. YUM!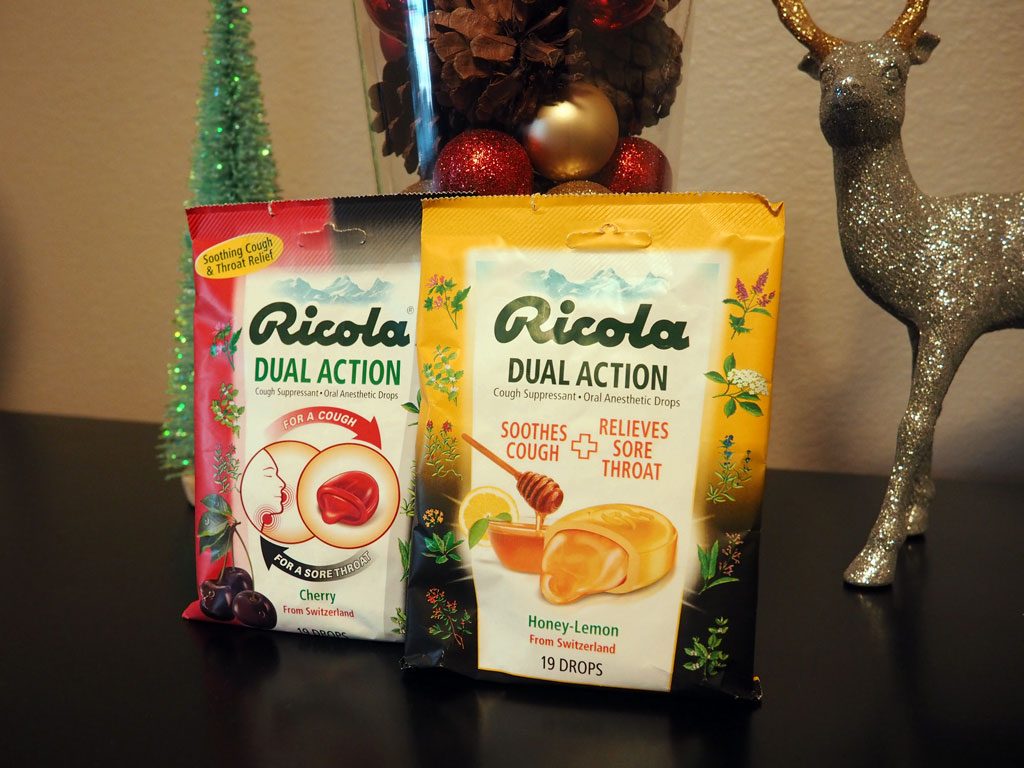 Clean up your house: Not only does a messy house make me stressed out but dust can make you super sick. I have horrible allergies so I dust our house every other day. With hardwood floors and lots of furniture our house feels like a magnet for dust. UGH! I just feel so much better when the house is clean. I am one of those crazy people who can't go to sleep with things out of place. Drives my husband nuts but we are always less stressed and we tend to not get sick much. So maybe there's a method to my madness.
Know your limits: I don't mean just on when to say no, but know your limits on over consumption. The holidays are a huge time for indulging a little too much in not only alcohol but food as well. It's all about moderation especially this time of year. I can for sure remember a few holiday parties in the past with a few too many glasses of champagne and too many baked goods. You never feel good after. A good key to this is for every alcoholic drink have 8 oz of water with it. Not only does it make you pace yourself but you are constantly hydrating.
Just a few of the ways you can have a healthy holiday season. What do you do to ensure you have a healthy holiday season?
I'm sharing #Ricola in my life as part of a Ricola sponsored series for Socialstars™