This post was written by me through an activation with HireInfluence on behalf of Community Coffee. Although I received compensation for participating in the campaign, all thoughts and opinions are my own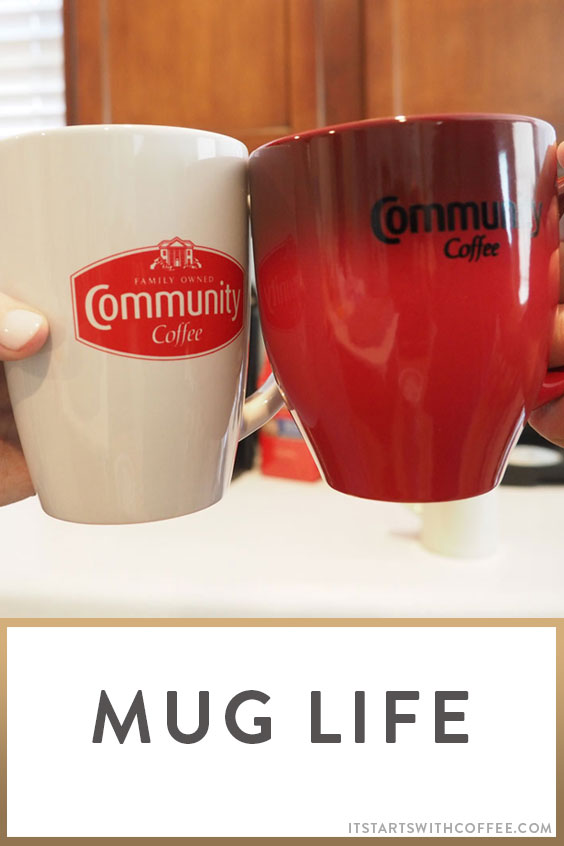 If you know me at all or follow my blog for longer than a day you know I love coffee, right? I also have an obsession with mugs. This actually started before I became a coffee drinker. I have cultivated quite the collection over the years.
(Note this is after I got rid of about 50 mugs during my pregnancy purge of all the things)
Something about a set of mugs that don't match and have nothing to do with on another just makes me happy. I tend to buy mugs whenever I see a cute one or find a great deal.
I have at LEAST one cup of coffee a day if not four. With a new baby it's been more on the multiple cups of coffee side of things. Community Coffee sent me these super cute mugs along with some coffee recently and the mugs have become some of our favorites.

This one especially reminds me of having coffee in a diner. You know you always see those amazing vintage looking mugs in diners? Love this.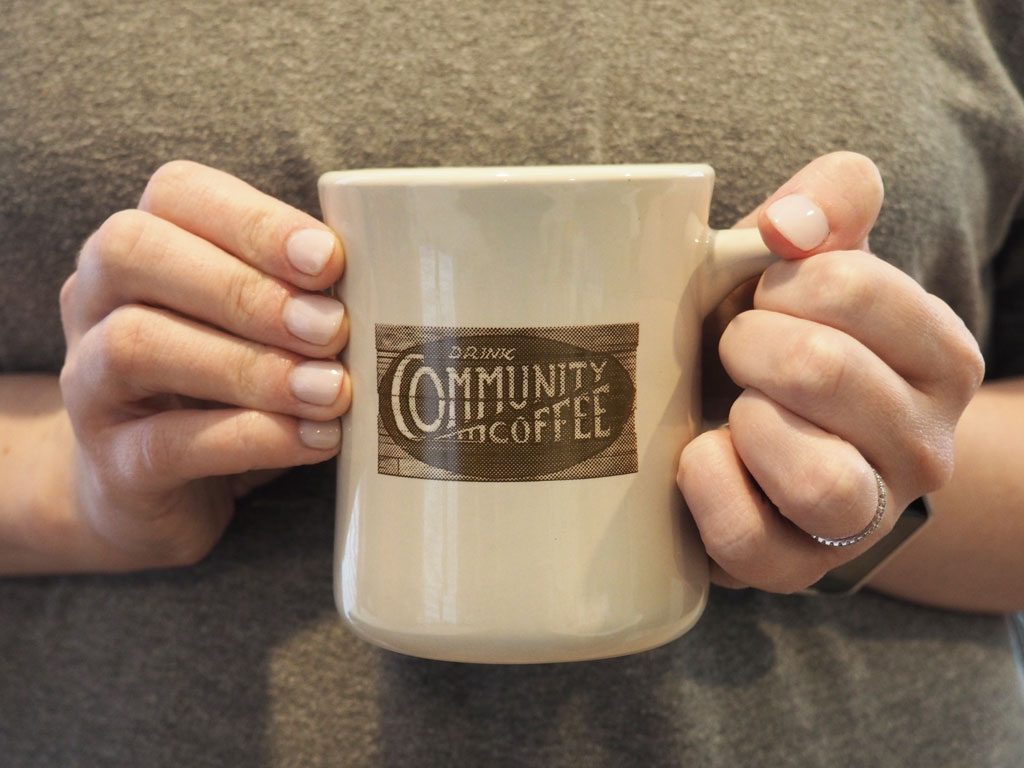 My favorite mug in my collection though is my "blogging day" mug. It's always the one I go for since every day is a blogging day 🙂 I love the gold and the detailing. It also is the perfect size mug for a home brewed latte or delish cup of coffee.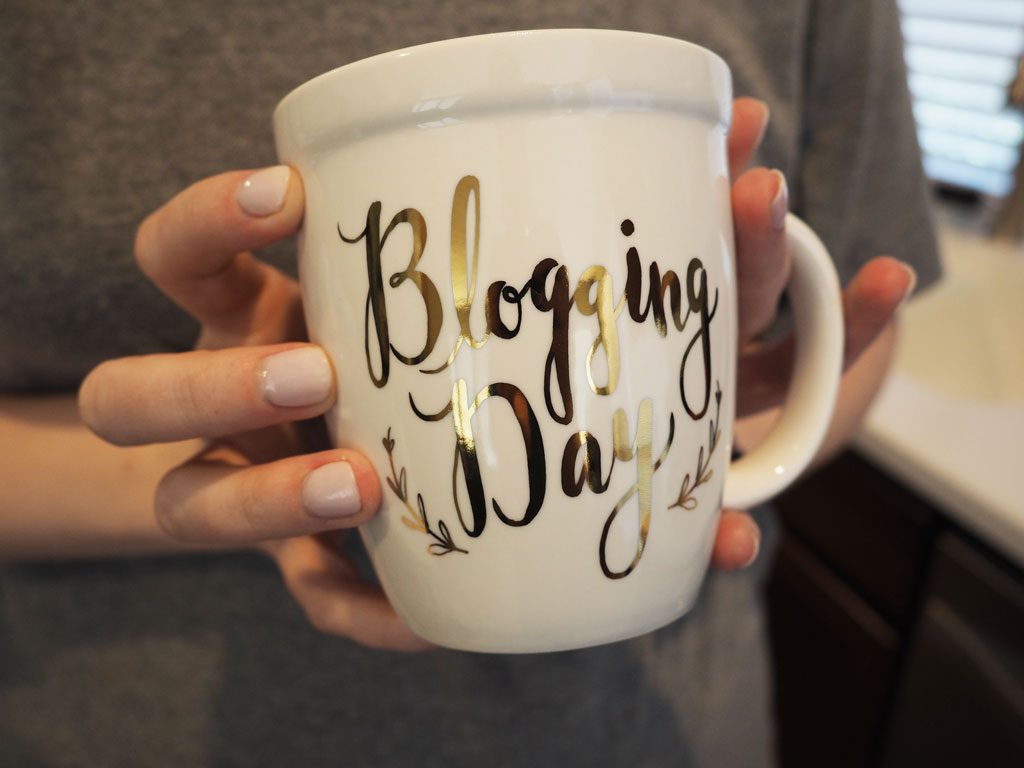 Weekends are the only times Andrew and I can enjoy a cup of coffee and breakfast together. I savor that time. We have both claimed a couple of the community coffee mugs for our own personal use. We tend to be very territorial about mugs. Thankfully he never goes for my girlie mugs 😉
Do you collect mugs or anything? Tell me about your favorite one below!
To win a year's supply of Community Coffee and other coffee goodies show me your favorite mug and tag it #ShowYourMug and #contest.  You could be a BIG WINNER!