We've all been there right? Waiting rooms, standstill traffic, or my latest 30 minute feeding sessions at 3 AM. Times you need something to do to distract you from being bored. After all, my 8 week old isn't much of a conversationalist at 3 AM. Today I am sharing 5 things to do to kill time. Or at least what I do 🙂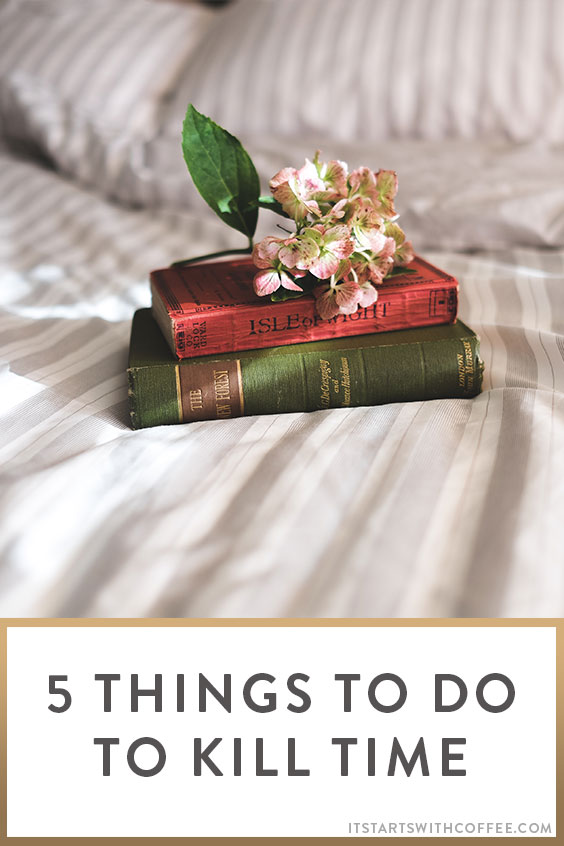 5 Things To Do To Kill Time
Play a Game: You guys. Have you ever played Best Fiends? This game is seriously addictive. I actually find myself looking forward to having time to kill so I can play it! Waiting rooms at Dr's appointments and during and after feedings when I can't fall back to sleep. This is what I do. Can't stop, Won't stop! Best Fiends is a free puzzle adventure game where you collect and upgrade characters by matching same-colored objects to defeat the slugs. I'm on level 21 (hey I have a lot of late night free time!) Try and beat me and tell me what level you are on! Best Fiends has a ton of in-game events and challenges, including the Easter Egg challenge going on for the month of April. You can play the game without any WiFi so perfect for plane rides, road trips, etc!
First 100 readers to download the FREE game and get to level 10 will get $4.99 worth of gold and diamonds for free! Go download Best Fiends for FREE! Just click here. 
Listen to a Podcast: If you've been reading my blog you'd know I'm quite the fan of podcasts. I have my favorite blogging podcasts and favorite regular podcasts. I also have a ton more I've been loving in an upcoming posts. Lately I am always behind, so 30 minutes here and there listening is always fun to me. Traffic is especially a time I get some good listening in. Especially if baby boy is napping in the back seat!
Catch Up On TV: Yes 3 AM is a great time to open that Netflix, Hulu, or Amazon Prime app and watch an episode of a TV show! I have been LOVING some new shows I started watching recently. Post coming soon! But Riverdale, Big Little Lies, and Designated Survivor are my favs!
Read: I have a lot of my books on my phone. That's actually why I opted for the iPhone 7 Plus. This is also how I manage to find times to read with a baby. 3 AM feedings or feedings in general are a great time to read! I also use this time to read blog posts and catch up on social media or news articles.
Make To Do Lists: I wouldn't be my OCD self if I didn't have 1 or 10 to do lists going, right? When I have time to kill I always check my to do list and make new ones or add to them. It makes me feel like I am being productive even when I am sitting.
I would love to know what things to do to kill time you'd suggest!
Thank you Best Fiends for sponsoring this post.