Happy weekend! Last weekend ended up not quite as we planned (more on that below) but this weekend should be a fun one. Tomorrow we have a back to school play date with Charlotte's class. Sunday night Andrew and I are going to a concert and dinner. Other than that just laying low with the kiddos! Soaking up these last few weeks of summer. But first, weekend reading.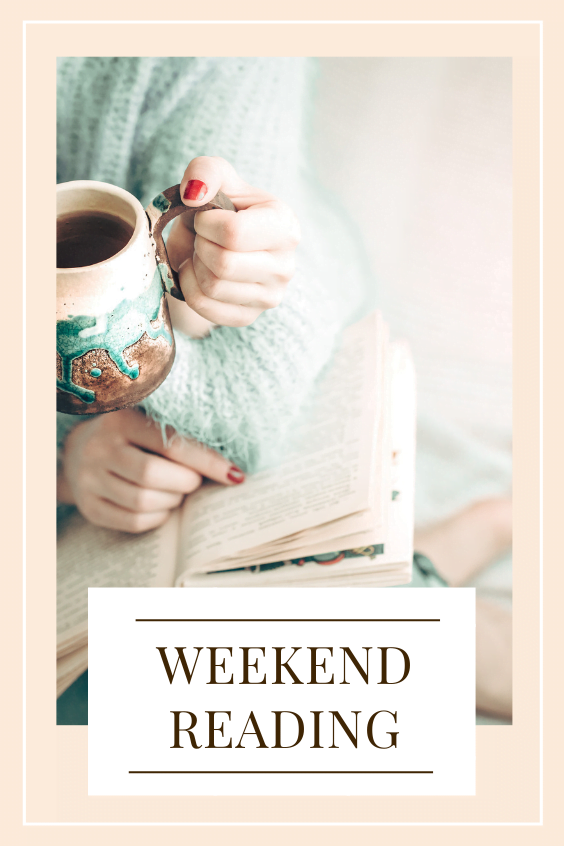 Weekend Reading
What we've been up to: Last weekend we planned a date night but our sitter was unable to come and Charlotte got a cold so sadly that had to be canceled. We did end up having a good weekend still. We ordered in Thai food Saturday night, Liam had tennis, and Sunday was a very chill day! This week has been good. I met up with a friend for drinks Tuesday night, had a PTA board meeting Thursday night. Charlotte has still been a little sick but other than that it was a pretty easy week.
Articles I loved this week:
Creative first day of school picture ideas
Get reading to be ritual
Britney Spears and Elton John collab?
Millenials are turning 40…what now?
27 books to read on your next vacation
Love these life lessons from peoples grandmothers
Everything coming out in the next 2 weeks!
35 best thrillers to read now
10 Summer dinners you can make in under 30 minutes
Love this article about Emily Henry– one of my favorite authors
The Supreme Court is making America ungovernable
Things on my wish list:
I want all the Lake Pajamas– today is the last day of their big summer sale and over 400 styles are 40% off
Do I need to try the Hoka running shoes?
Blog posts you may have missed:
How to money proof your relationship
Best book to movie/TV show adaptations 
Things that make life easier with 2 kids
What are you up to this weekend?