IT'S FINALLY THE WEEKEND FRIENDS! I hope everyone had a great week! This weekend we are laying low (more on that below), and we may decorate for Christmas (don't judge me). We also may watch some football, head to little gym, and start getting ready for a trip we are heading on, on Wednesday (more on that this week — but it's going to be amazing!) But first some weekend reading links!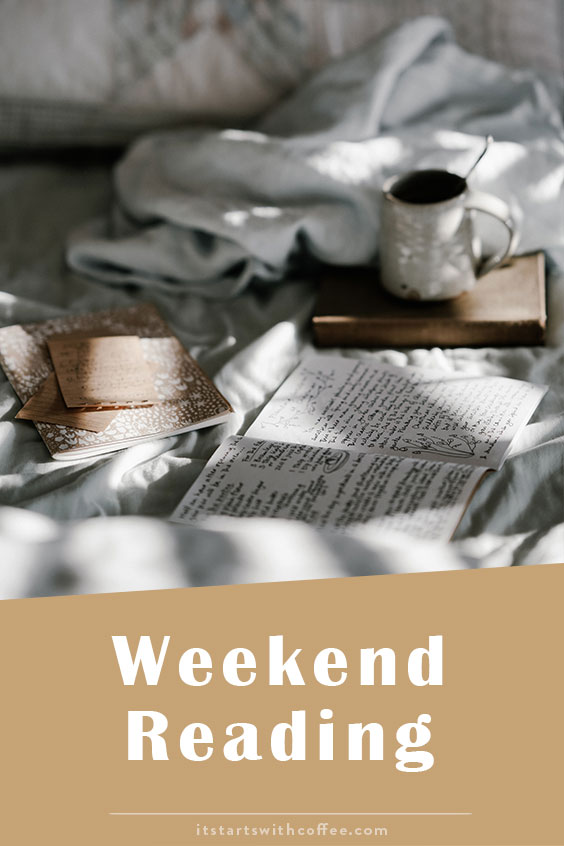 Weekend Reading
What We've Been Up To: Well I got the flu. SO that's the main thing. Tuesday night my throat was a little scratchy but my allergies have been awful lately so I assumed it was that. Wednesday morning my head was hurting, but that's not super uncommon for me. I was in charge of Liam's class Halloween party that morning and during the party I got super sweaty and tired. Andrew met me at home at noon and I went to urgent care where they said "yes you have the flu." I had a flu shot in Sept but apparently you can still get it. Other than that we still had a good Halloween! It was raining but Liam managed to get some candy, and looked super cute as a Skeleton-the only costume he would wear. Maybe he will be Elmo next year.
Links/Posts I loved this week
:
I am here for this article because CHRISTMAS
Do you know what emotional labor is? Read about it here.
Y'all do you love Reese's as much as I do? Check this machine out!
Stop trying to make 1995 happen
Adulthood in 19 tweets
Hallmark Christmas movie schedule
Grace has the best book reviews
On My Wishlist
:
Loving these Athleta leggings the details are so fun
Love this slouchy turtleneck
Dying for this sweater it's so pretty for fall in the plum color
Posts You May Have Missed
:
5 Things To Do To Become More Of A Minimalist
Simple Ingredients For Toddler Smells
What are you up to this weekend?