I am SO SO glad the weekend is here. I know I say that every weekend but this week was so hectic! We have some big stuff going on and it's been making our weeks a little nutty! Plus our AC went out on Tuesday evening (thankfully only our downstairs AC) but still it wasn't my favorite! But more on that later. This weekend I have a fun event with a brand, we have Little Gym, and hopefully relaxing some! Next week is a big one. It's Liam's last day of school Friday and some other big stuff happening too!! Eeeek! But first, weekend reading.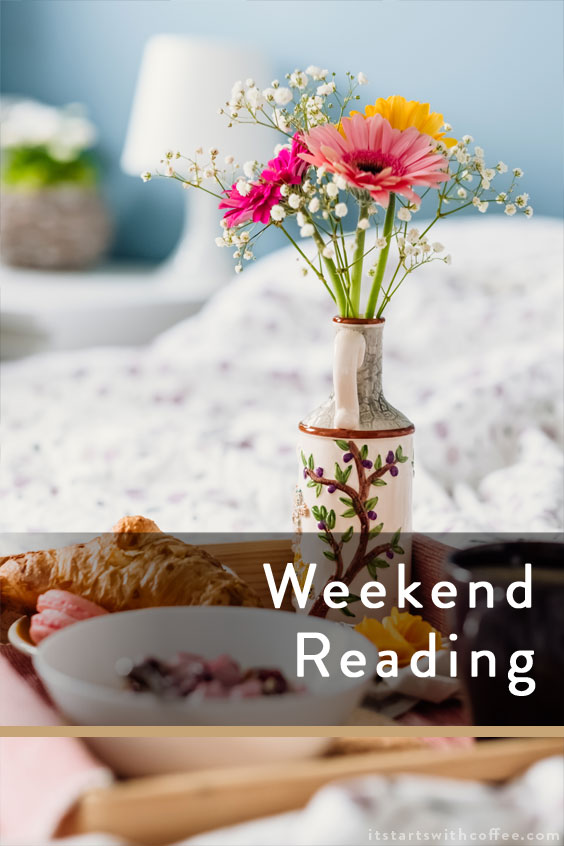 Weekend Reading
What we've been up to: As I mentioned our AC went out and lets just say it wasn't a cheap fix. So that sucks. Things have been extra busy and crazy around here but I am hoping it eases up soon! We are taking Liam to Great Wolf lodge for a little mini vacation the week between school getting out and his summer program starting. It will be a fun just the 3 of us activity before baby sister arrives this fall. So hopefully we can all relax a little!
Posts/Articles I loved:
If you have any interest in Veganism my friend Tyler did an awesome review of her first year as a Vegan
Amazing post by Maggie about how they paid off 65K in debt in 3 years!
14 beauty experts share the lessons they learned from their moms
Love this about putting your marriage before your kids
What you need to know about the Alabama abortion ban
Uber launches quiet driver mode
On My Wishlist:
These super cute shorts
Really cute maternity t-shirt
Posts You May Have Missed:
10 Things I'm Loving Right Now
Productivity Tips For Working Moms
Blasts From The Past:
Favorite Inspirational Podcasts
What are you up to this weekend?