Having an energetic one year old can leave little time for dates. With spring here (my favorite season) there are so many more possibilities for date time, so we are making it a huge priority. I wanted to share 13 spring date ideas that would be fun for anyone!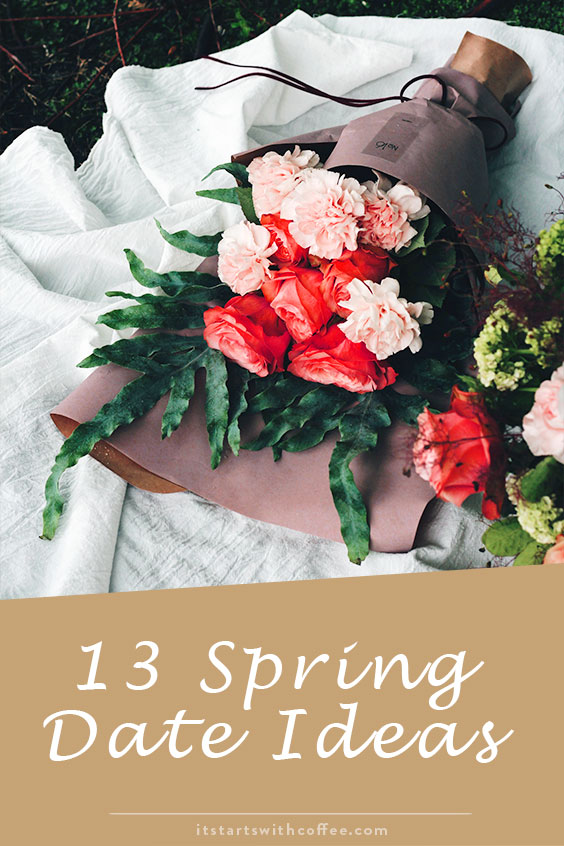 13 Spring Date Ideas
Plan a hike: If you live somewhere that you can hike seriously take advantage of it. We have tons of great walking trails here which is good enough for now.
Go to an outdoor concert: Always such fun, and even better if you can find some free ones.
Go to an outdoor movie: Such a fun thing to do in a group!
Take a walk around nature preserves or the Arboretum: One of our favorites.
Visit a museum: If you have outdoor sculpture gardens that is really fun too!
Go fishing: Usually free and always fun!
Head to the lake for a day: So much to do on the water.
Cook dinner together: Romantic, and cost effective!
Go on a picnic: Pack something yummy and don't forget the wine!
Go wander around an outdoor mall: hold hands and window shop.
Sit on a patio and grab drinks: When the weather is perfect this can be the best.
Go to a coffee shop and sit outside: Bonus if you grab brunch too!
Have a backyard date: grill out, light a fire in a fire pit and roast marshmallows. Enough said.
So tell me which of these spring date ideas you're going to try first?