Thank you Capital One for sponsoring this post! All opinions are my own and were not directed by Capital One. To learn more about CreditWise from Capital One, visit: www.capitalone.com/creditwise
I remember the first time I realized how important good credit was. I was in my early 20's (hey, not everyone learns this early!) and it was the first time I really had to pay a lot of bills myself. I didn't know a lot about credit, finances, or the importance of good credit scores. I pretty much had to figure it out for myself and teach myself about the importance of good credit and how to improve my own score. Having a baby in a few days really makes me think a lot about different things I learned growing up and what I want to do differently. I really want Andrew and I to instill a good understanding of finances and financial responsibility in our son. So today I am partnering with CreditWise® from Capital One® to show you five ways to improve your credit score. You can thank me later!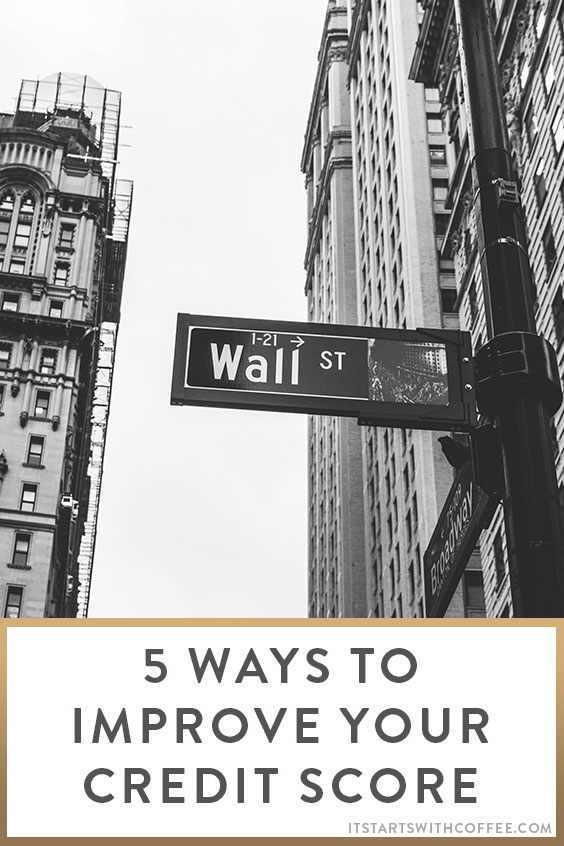 5 Ways to Improve Your Credit Score
Get Familiar with Your Credit Report: I highly suggest getting familiar with accounts you have open. If you've never looked at your credit report, NOW IS THE TIME! I can't tell you how eye-opening it was to look at my credit report for the first time – you never know if there might be errors or discrepancies. Having a mistake on your credit report can REALLY hurt you in the long run. And that's where CreditWise comes in. With the CreditWise app, you have unlimited access to a weekly VantageScore 3.0 credit score and your TransUnion® credit report. Talk about useful information as I plan for my family!
Monitor Your Score: Next you want to continuously monitor your credit score. CreditWise is a 100% free tool that allows anyone – Capital One customer or not – to track their credit score. I can check it as often as I want and always know my score – for me, it's just as important to know my credit score as it is to know the balance in my checking and savings accounts.
Understand What Actually Impacts Your Score: Know what opening or closing a line of credit might do to your credit score, know what skipping payments might do to your credit score, know what paying a card off or a loan off completely might do. CreditWise actually has a credit simulator so you can see what certain actions might do to your score long-term. When I was playing around, I found that applying for a credit card could maybe actually hurt my score – it's important to know these things before you take action!
Stay Alert: Another great feature of CreditWise is that it stays on top of your credit activity and notifies you automatically if your TransUnion report changes. We all get busy and weeks or even months may go by where you might forget to look at your credit score/report (hey – we're only human). If anything major changes on your credit report, you get an alert – SO helpful.
Make Adjustments – and Stick to Them: Once you understand your credit score and are on top of checking it, you can focus on behaviors to improve it. Maybe you commit to paying all of your bills on time, or lowering your account balances – maybe on Sundays you log in just to make sure everything looks good. Whatever it is, make a plan and commit to improving your score. This will give you some financial peace of mind and lower your stress.
It makes me nerd out a bit, but I personally love monitoring my score and watching it go up. Once you get into the habit and see your hard work pay off it's really fun.
Did you find my five ways to improve your credit score helpful? Leave YOUR credit tips in the comments, below. And make sure to download the app now to start monitoring your credit today!